A round up on Monday's best celebrity news, in bite-sized pieces.
1. Meghan Markle's latest career move is the biggest hint yet that a royal engagement is very, very close.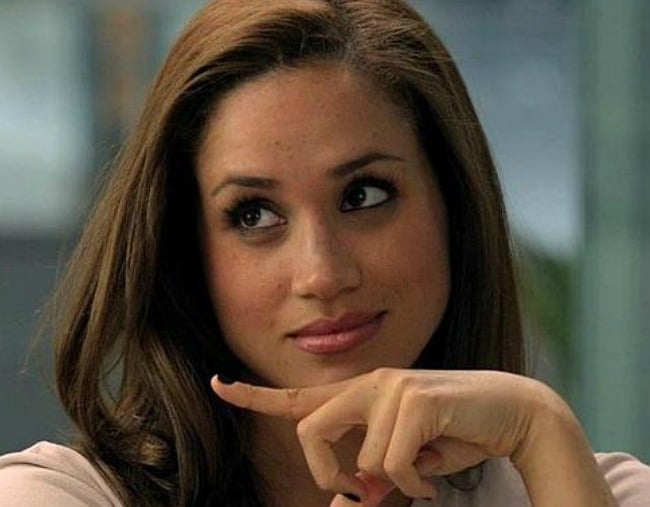 It looks like another royal wedding could be just around the corner.
According to The Daily Star, Meghan Markle has quit Suits, a move that many believe is a sign that Markle and Prince Harry could be about to announce their engagement.
Markle told the team at Suits that she won't be returning for the eighth season of the legal drama and she is currently filming her final scenes for the seventh season.
A "source" told the publication Meghan knows she can't act and be a princess at the same time and she's "happy to make this career sacrifice".
"She really enjoys her charity work with Unicef and will broaden out her charity commitments when she becomes a full-time royal," the source said.
Alright "source", we're not quite sure why a woman needs to be unemployed to get married but OK.
2. BREAKING: We now know which Bachelorette contestant peed in Jarrod's beloved pot plant.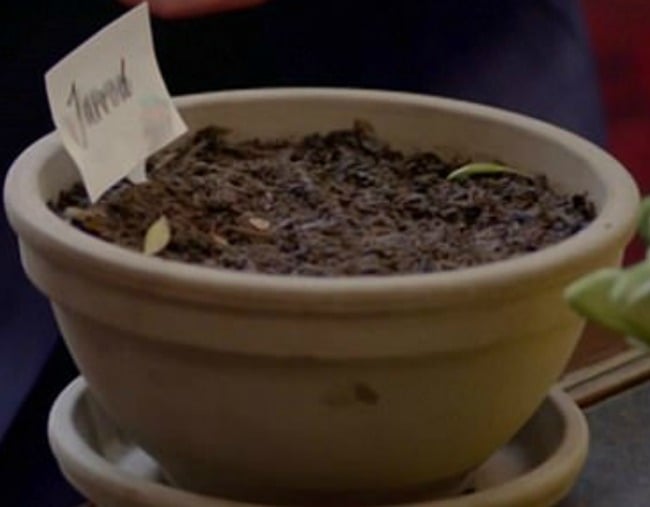 Step away from the watercooler, we finally have the answer to the biggest mystery of 2017.
According to Woman's Day, it was... drumroll please... Ryan who peed in Jarrod's potplant - not Blake.
An "insider" told the publication it was "hilarious" and "he [Ryan] couldn't resist winding Jarrod up".
We have a feeling this isn't the last we'll hear about #plantgate though.
3. The new The Voice judge set to replace Seal has been revealed, and he's a bit of a superstar.
Get excited noughties girls, Nine has confirmed Seal won't be returning to The Voice in 2018 and the star who's replacing him is... is... Usher.
Yep, every noughties girl's spinning chair fantasy is about to come true.
Usher will join fellow hosts Delta Goodrem, Kelly Rowland and Boy George for the show's seventh season.
4. Um, did Scott Disick just confirm Khloe Kardashian is pregnant?
Uh oh, old mate Disick may have just put his foot in it.
It turns out Khloe could really be carrying an heir to the Kardashian throne.
Scott Disick (that's Kourtney's ex for those of you playing along at home) might have just let slip that Khloe is, in fact, preggers.
When asked whether he had any parenting advice for Khloe, Disick told E! News he will "be there" for the Kardashian sister.
"Well, if she ever asks I'm sure I would try. But I feel like all of us are so close that all of our children are kind of brought up in the same vicinity, or one block over, that everybody's kind of there for each other," he said.
"I don't really need to give advice per se because, we are right there. It's not like long-distance, 'hey, maybe you should try this?' Everybody so hands-on that I feel like it will happen within time. So no real advice in that sense."
Yep, looks like we could be getting THREE new Kardashians in 2018.
5. There's an ultra sweet meaning behind Sam Wood's baby name.
The first Bachie baby in Australian history, Willow Wendy Wood, is already a pretty special - but it turns out her name actually has a super sweet meaning.
Willow's middle name, Wendy, is a tribute to Sam's late mother Wendy, who passed away from cancer when he was just 15.
Welcoming their little girl on Sunday night, Sam posted on his 28 by Sam Facebook page – "Willow Wendy Wood you make our hearts explode…you are simply perfect".