Royal fans the world over were delighted when news broke that Prince Harry had popped the question to Meghan Markle.
After weeks – nay, months! – of media speculation, the pair were finally posing for their first official portraits and sharing intimate details of their courtship on camera for millions to see.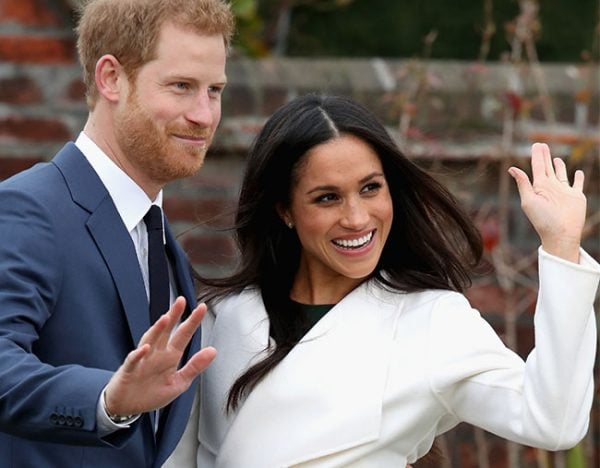 It was a love story perfectly fit for a children's fairytale.
But, because we can't have nice things and everything good must be turned to coal, some people have noticed something darker, something ~~suspicious~~ about the pair's whirlwind romance and engagement.
Because in case you forgot, America was, once upon a time and many moons ago, a British colony. Until 1776, of course, when the United States became the first colony in the world to successfully achieve independence from Britain in the modern era.
On Mamamia Out Loud we discuss why Meghan Markle Is The Role Model Young Women Need:

Awkward.