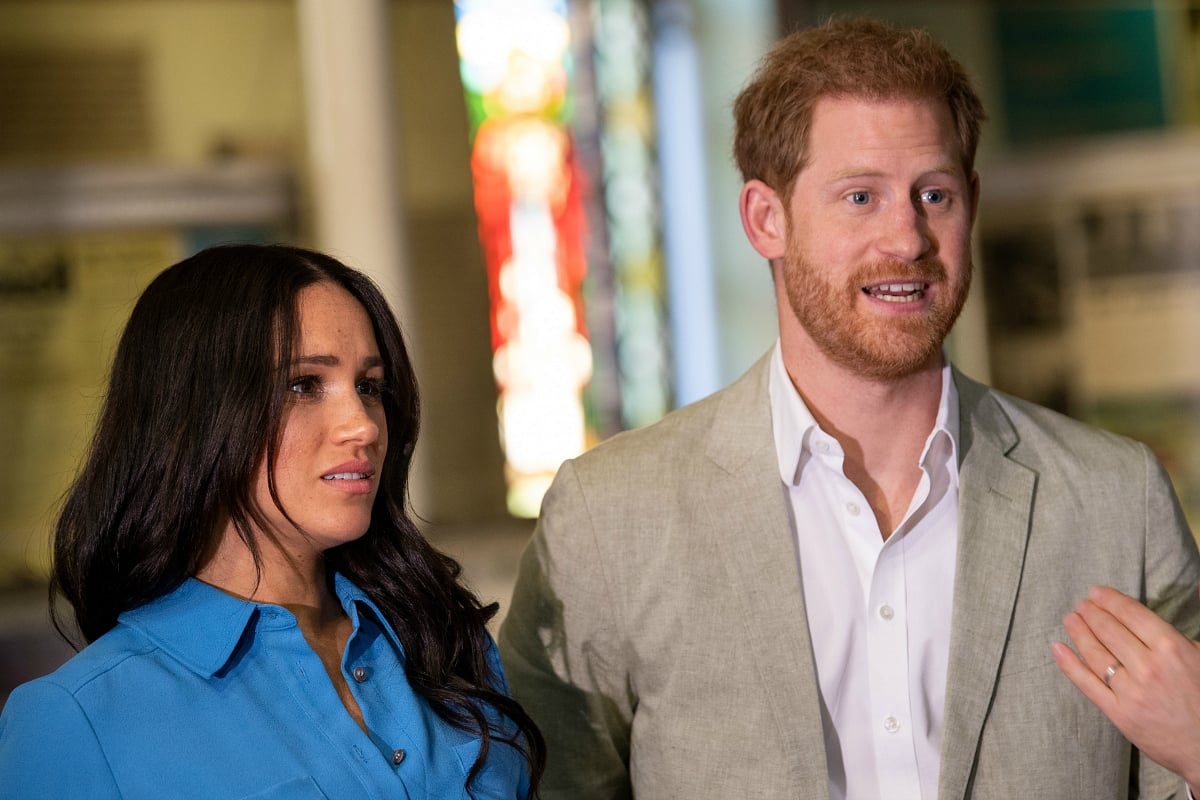 To catch up on all things royal family, make sure you check out our Royal Hub. We've got you completely covered.
It's been just three days since Prince Harry and Meghan, Duchess of Sussex, struck a deal with the Queen to step back as senior, working members of the Royal family. The couple is now living part-time in Canada, stripped of their HRH titles and divorced from the public purse.
Yet, in an effort to carve out "a more peaceful life", the Duke and Duchess have found themselves subject to a new kind of scrutiny.
Watch: the Duchess speaks about struggling with scrutiny. Post continues after video.

On Tuesday, paparazzi photographs were published by British tabloid press that featured the former Suits star walking through a Vancouver Island park with her 8-month-old son, Archie, cradled to her chest.
(Note: Mamamia does not, and will never, publish these or any other paparazzi photos. We don't support the paparazzi economy.)
According to various media outlets, the couple responded swiftly with letters threatening legal action. Their lawyers reportedly claimed the images were taken without the Duchess' permission by photographers who concealed themselves from her view. They also claimed others with telephoto lenses have been camped outside their residence.
Paparazzi, armed with long lenses, hiding in bushes, stalking a Royal's every move. Sounds familiar, doesn't it?
When Prince Harry's mother, Princess Diana, cast herself adrift of the Royal family through her divorce from Prince Charles she was hounded by the tabloid media. As Prince Harry described in a 2017 interview with the BBC, " [the photographers were] like a pack of dogs, followed her, chased her, harassed her, called her names, spat at her, tried to get a reaction to get that photograph of her lashing out, get her upset."
Sadly, a similar reality now likely awaits him and his family.