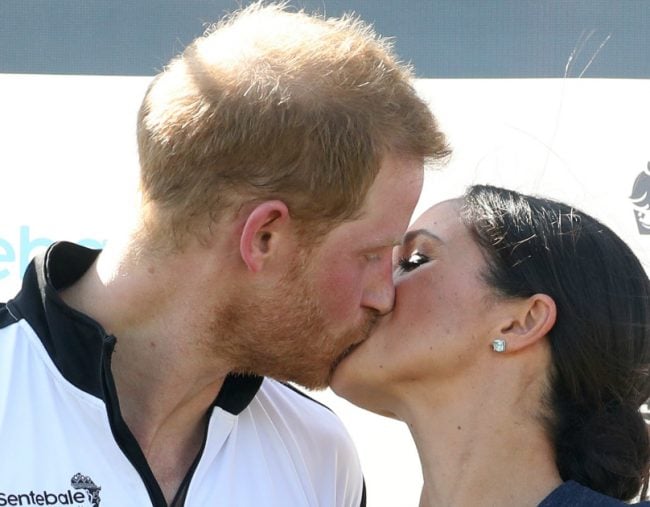 Love the royals? Catch up on all things Prince Harry, Meghan Markle and the rest in our royal hub. It's a blast.
Many of us have, at some point or another, been the third wheel. It's a couple-orientated world, and those of us who are single are forced to suffer, watching on as people who are in love completely ignore us and our silly existence.
It seems, thankfully, thatwe're not alone, because this poor guy was not only the ultimate third wheel, but was photographed being ignored by the world's most famous couple for everyone to see.
While Meghan and Harry share a very public kiss, to their right, polo legend Nacho Figueras looks on awkwardly.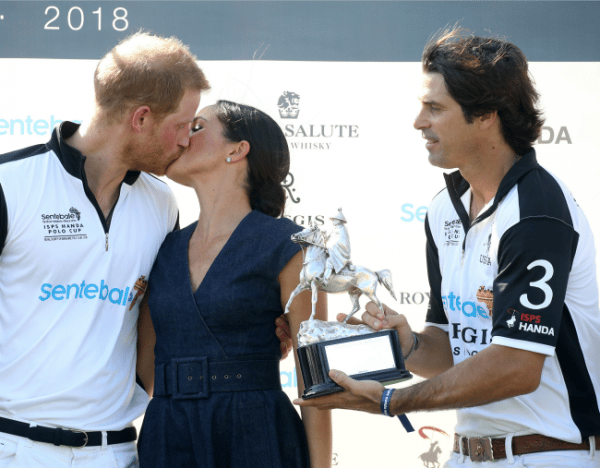 He is innocently trying to give the couple a trophy, and they just start making out right there next to him.
"Um, guys, I am right here haha please stop," he said, probably.
The poor, poor guy.