I am not a fan of the royal family. I don't get gooey over George or Charlotte, I think Kate Middleton is a perfectly nice-looking woman but I'm not going to shell out for a new dress just because she wore it. William and Harry, I feel for them, losing their mum so young. I can't imagine how hard that is, but again, the fact they're princes doesn't add anything for me.
Charles, Camilla, Phillip, Elizabeth. It kind of annoys me I can rattle off their names. I don't get the hype. Even more than that, I strongly believe Australia should be a republic, and that the royal family is a medieval throwback. What it represents is a blood-based hierarchy that has no place in a modern democracy.
But, I am here for soon-to-be princess Meghan Markle.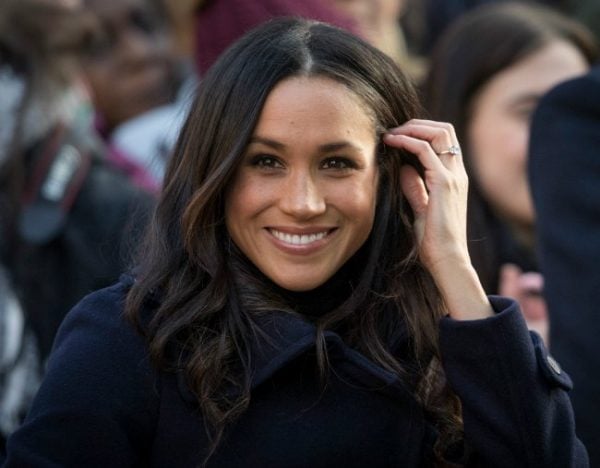 She's all the things the royal family has spent hundreds of years excluding from the succession, and for that reason I am so happy to see her holding Harry's hand and waving to the masses. She's not white, which is a big deal. While Disney may have managed to find some non-Caucasian royalty in the past 20 years, Britain's royal family has had less success.
There's no definitive proof that any royal before Markle was anything other than very very white. Add to that the fact that she's divorced and you've got a thoroughly modern princess. Up until Charles married Camilla the idea of marrying your divorced love and staying in line for the throne was unheard of. That's why Elizabeth is queen in the first place. Her uncle abdicated so he could marry a divorcée.
If you've watched The Crown you're also probably familiar with the stifling of Princess Margaret's first love, a divorced man. Make no mistake, the coming of Markle is a seismic shift for Britain's most privileged family. If you add that she's a person with a career entirely of her own, a high profile, successful career you really do get an entirely new type of royal. One that the Windsors can and should be proud to add to the family tree, and in doing so, maybe the addition of Markle will have some pretty wonderful flow on effects.
We're already seeing them when any woman of colour talks about how proud or happy Markle's engagement makes her. We're also seeing it when any woman feels more confident they belong at the very top of the tree, in the CEO suite or at the decision-making table. It's Markle's power to empower other women that republicans should celebrate because royal or not, that's a vital cause.
Listen: Meghan Markle Is The Role Model Young Women Need. (Post continues after audio...)

We hear it all the time, representation matters. It matters that little girls see grown women who lead countries and companies. It matters that people from diverse backgrounds see people like them as CEOs and Premiers, that their faces are reflected back at them in advertising and the media. It matters for them, so that they can see a path to success. But it also matters for everyone else.