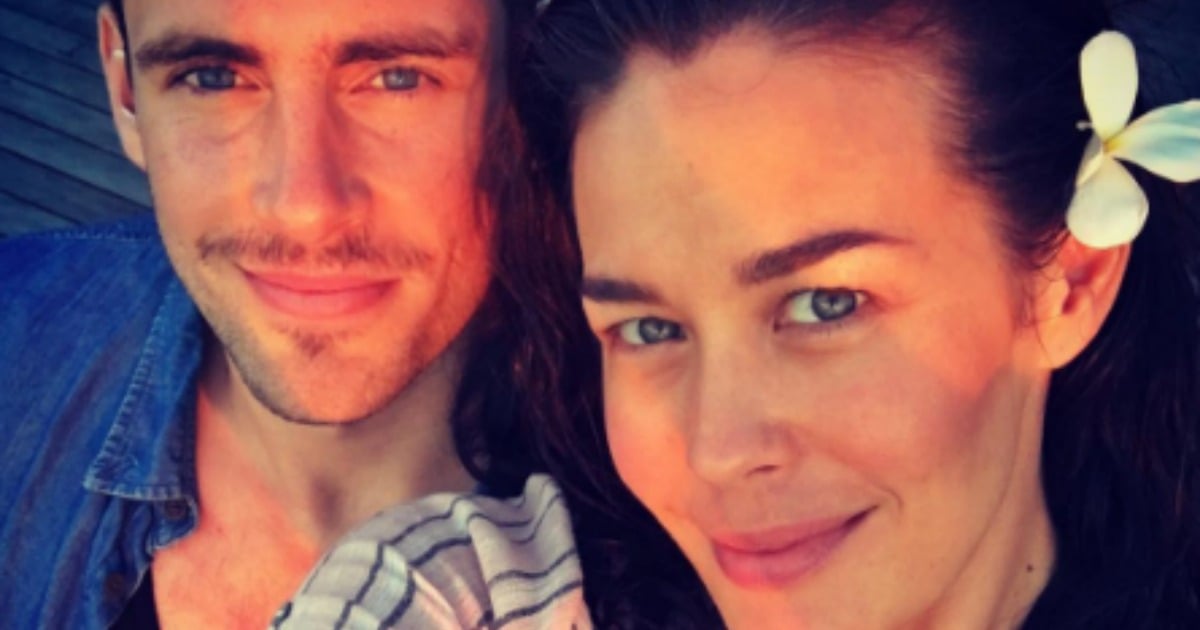 Model Megan Gale and partner Shaun Hampson have revealed the year their son was born also doubled as one of the hardest years of their lives.
In an interview with the Herald Sun to coincide with the launch of Movember, a cause they are both ambassadors for, 41-year-old Gale told the paper 2014 both started and ended with the deaths of both of their fathers while their son, River, was born amidst the grief.
"It was kind of the best year for us, and the worst year as well in a lot of ways," Gale said.
Footballer Hampson, 28, lost his father Tom in April 2014 after a five-year battle with prostate cancer. Little over a month later, the couple welcomed their first child together.
"To go through Dad passing, and then a month later, having the sheer joy of your son being born, it was kind of bitter sweet," Hampson said.
However, as the pain remained and the grief lingered, the couple endured another family tragedy: The death of Gale's father, Alan. Diagnosed with lung cancer when Gale was just ten weeks pregnant, Alan died in October of 2014 and just months after meeting his grandchild, River.
Together, they support the Mo­vember campaign which seeks to help the fight against prostate and testicular cancer and tackles men's mental health issues.