Just one day ago, Megan Gale – who gave birth to her second child on September 27 – revealed she was struggling to find the perfect name for her little girl.
As she reached out to share her naming dilemma with other mums, it seems the penny dropped and she and fiancé Shaun Hampson finally agreed on the perfect moniker.
Australia, meet Rosie May Dee Hampson.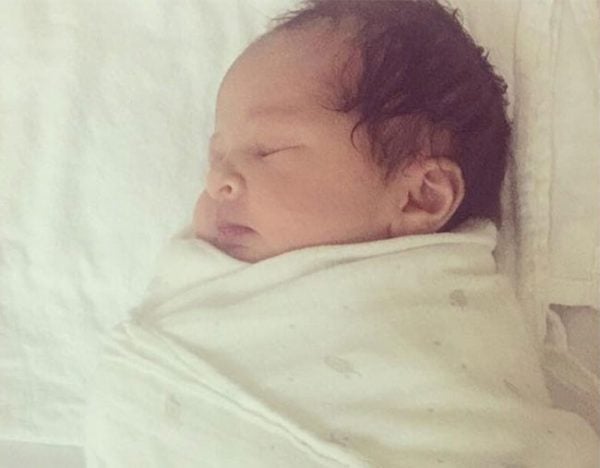 Posting the first close-up image of baby Rosie on Instagram, the 42-year-old model and actress shared the name was one she liked from the very beginning of her pregnancy.
She just had to get fiancé Shaun on board.
"We were lucky we had so many great names for the little girl. We just wanted to be really sure that it was the one for her," Megan wrote.
"This was a name I had really liked initially when I was pregnant , Shaun wasn't a fan so I'd crossed it off the list and we focused only on one other name that we both liked."
But when their daughter was born last week, AFL star Shaun realised his daughter "just looked like" a little Rosie.