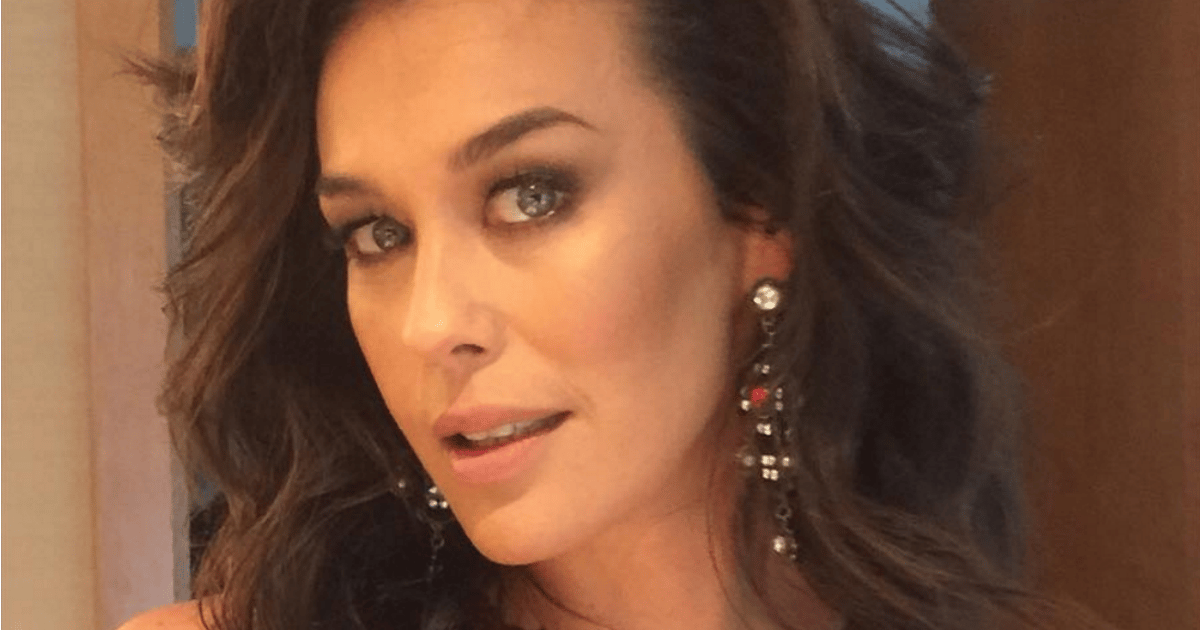 Megan Gale might be a judge on the new season of Australia's Next Top Model, but she is not keen to return to the catwalk herself anytime soon.
Gale was a guest on the Nova 100 Chrissie, Sam and Browny show this morning, where former footballer Johnathon Brown compared his 15 year football career to her Gale's 15 year modelling career.
While Brown might long for his days on the field, Gale said she was happy to leave that part of her life in the past.
"You direct your career in a new direction and I'm happy with that," Gale said.
"I'm definitely not going to jump up on the catwalk at Fashion Week. I'm happy that time has passed."
Watch the promotional video for Megan Gale's swimwear line 'Isola.' (Post continues after video.)
The three hosts could not resist bringing up her Italian film career, in particular her controversial nude scene.
"I got stitched up on that actually. They put a nude body double in for scene that I was completely unaware of," Gale explained.
"They shot her from neck down, starkers and everyone thought it was me, and I didn't know until the film came out. Everyone thought they were seeing my bits, and they weren't."
Gale is a mother to two-year-old River Alan Thomas Hampson, her first child, and she told the radio trio his entrance into the world was less than glamourous.
"When he was first was brought out of me after I birthed him, he was placed on me and within seconds I was covered in poo," Gale said.
"You just don't care… I've definitely been weed on [too]."
Swan cut to the chase and asked the model what she's like in the bedroom… well, what her bed linen is like, anyway. "I do like a bit of cotton, natural, breathable," Gale responded.
Gale admitted she loves all things 1980s, especially the iconic band Duran Duran.
When Swan told Gale she'd met the band, Megan had a three-word, slightly jealous response: "I hate you."
"No don't hate me, they were so awful," Swan admitted.
"I was the biggest fan girl [and] Simon Le Bon was an absolute a**hole to me."