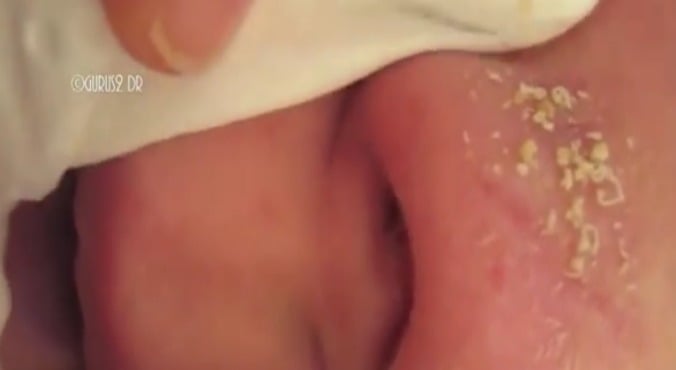 Image: Youtube/@DrGuruS2.
There are two kinds of people: the kind that live to squeeze pimples and the kind that find this obsession utterly repulsive.
If you're in the first group, you'll love this video. In camp two? You probably won't be able to look away either.
A YouTube clip posted by Dr Guru S2 depicting sebum swirling out of multiple blackheads on someone's nose is gaining serious traction, clocking up almost 500,000 views in a matter of days. (Watch at your own peril: the blackhead-exploding video. See more on their Facebook. Post continues after video.)
The unidentified patient is seen having their nose gently squeezed from a number of angles, unleashing ribbons of white-yellow gunk out of their pores and onto their face.
How delightful.
If you're a fan of Dr Pimple Popper videos, consider this a one on steroids, albeit with disconcertingly soothing background music.
We wanted to stop watching, we truly did, but we can't.