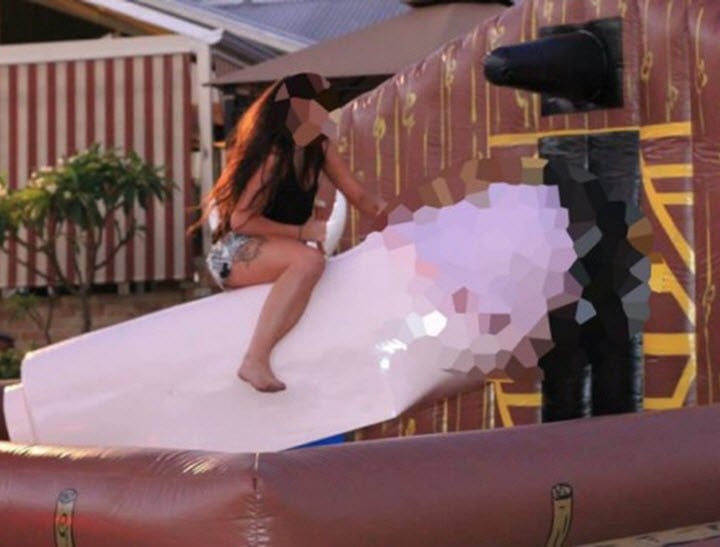 Serious sh*t is going down in the world of fake penis party accoutrements, people.
Look, when you attend a Hen's party, you just know there are going to be at least several kitsch additions that would make Kath and Kim cringe.
These include, but are not limited to:
Penis straws
A neon silky sash emblazoned with "Bride To Be"
Giant penis-shaped cake
But some ladies who threw a Hen's do in Perth recently took traditional hen's accoutrement to a level we didn't know actually existed. They ordered a mechanical penis (the phallus-version of the mechanical bull, duh) from Get Bucked Entertainment.
No, this is not a drill, and yes, it's the kind of party addition that pisses all over penis straws. Excuse the pun.