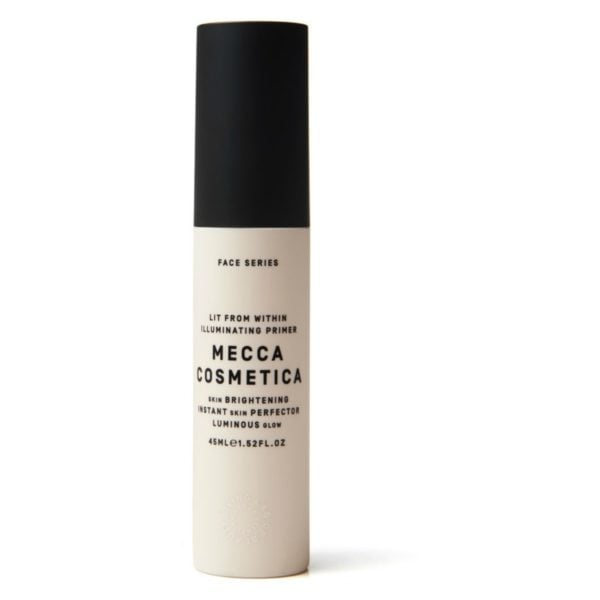 Want to read this later? Pin it here.
I've often wondered how morning TV hosts manage to look so glowy, fabulous and awake at five in the morning while I look like I've just tumbled through a bush.
Seriously. LOOK.
Then one morning a few weeks ago, as I was packed like a sardine with the sweat of several strangers seeping onto me on public transport, I stumbled upon their "secret" thanks to A Current Affair host and journalist Leila McKinnon.
In an interview with Honey, McKinnon revealed that it wasn't daily yoga, green juice or activated almonds that made every TV host look so damn good, but rather the Mecca Cosmetica Lit From Within Primer, $38, a product you'll find in almost every TV makeup artist's kit.