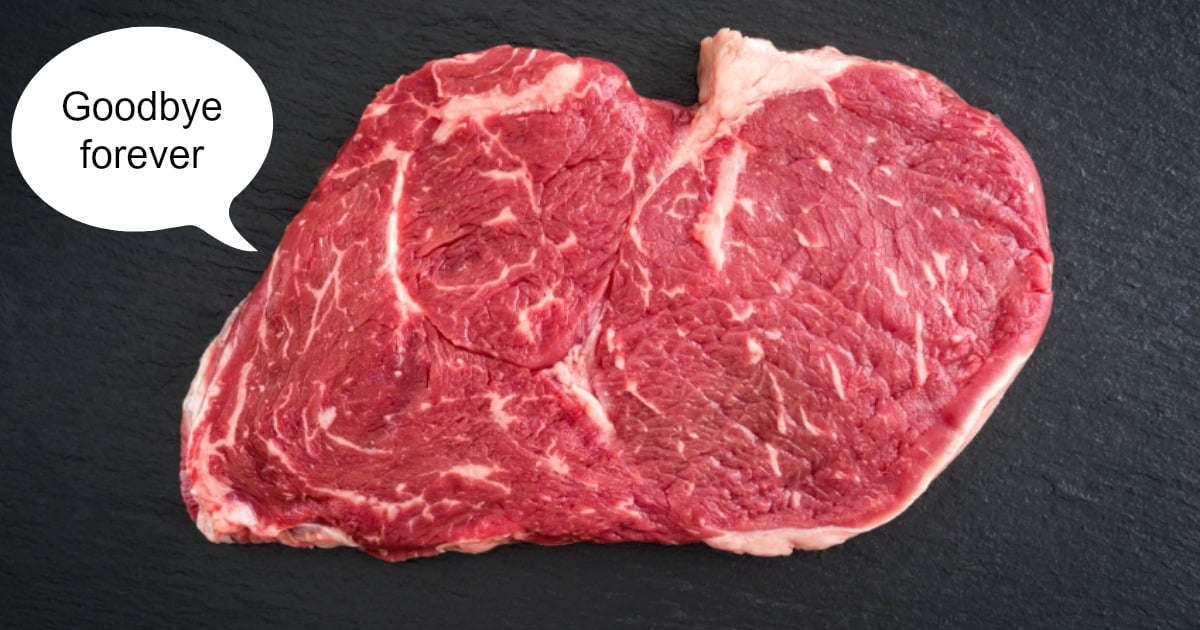 When my boyfriend told me he was becoming a vegetarian, I'm not ashamed to say I cried. (Well, look, I am a tiny bit ashamed to say it, but let's not dwell on it. I was tired. My iron intake was probably dangerously low).
I just couldn't stop thinking about the meals. Oh, the meals we'd miss out on!
Goodbye, Hurricanes (our favourite place for ribs). Goodbye, Sydney Meat and Wine Co (our favourite place for steak). Goodbye, McDonalds (our favourite place for dirty late-night chicken nuggets).
GOODBYE, NACHO NIGHT! GOODBYE FOREVER! 
We'd have to cook different meals. I wouldn't be allowed to eat spaghetti bolognese in the house. This was just the first step on a slippery slope to veganism, and soon, he'd refuse to put milk in my tea and we'd have fights about whether owning a cat was animal cruelty.
In short, this was the end.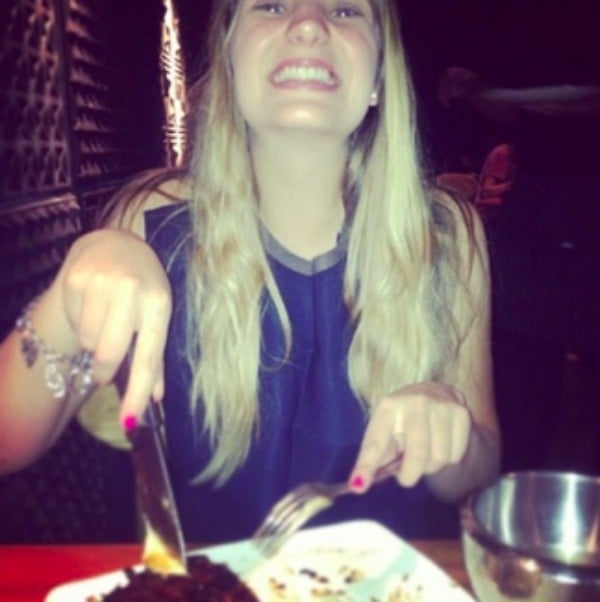 It turns out, I probably overreacted. Living with a vegetarian isn't the end of the world. It's actually almost exactly like living with a normal person, with a few obvious exceptions.
1. The farting. 
Oh, the farting.
To be clear: I have nothing against a healthy gut. If your colon is squeaky clean, then I commend you. But there's an acceptable daily intake of beans, and there's a vegetarian daily intake of beans.
There is a song about beans and farting. If you haven't heard it, I recommend you listen immediately. It will tell you everything you need to know and more about the situation in our home after dinner.
All I'm saying is, there's a lot of bean consumption happening in our house.
And not much of it is done by me.
2. The guilt.
To be clear, my boyfriend never makes me feel guilty about eating meat. Not ever. He couldn't really care less, to be honest. But it's tough to look at his cruelty-free meal and deliberately ADD BRUTALLY SLAUGHTERED FLESH to my own.