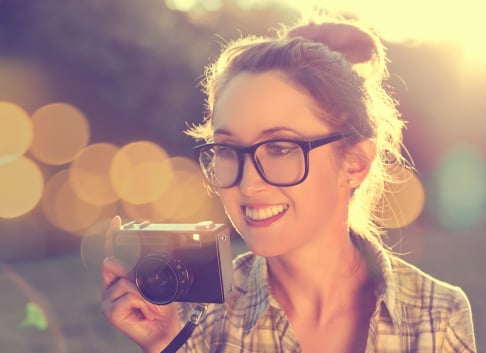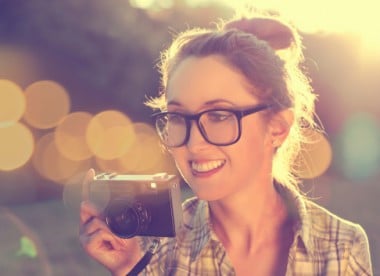 Vaccination scare campaigns from the 1990s are reportedly coming back to haunt today's teenagers and their parents.
A story in The Sydney Morning Herald has suggested that there has been a rise in the number of young people returning home from South East Asia with measles.
In the first few months of 2014, at least 14 teenagers and young adults from NSW who had been traveling in the aforementioned countries caught measles and brought the disease back home.
It's believed that many of these children weren't vaccinated against these infectious diseases because their parents fell victim to scare campaigns linking vaccines to autism. Up to 40 percent of teenagers maybe have missed one or both of the measles, mumps and rubella vaccines that are supposed to be given to babies at 12 months.
Take 18-year-old Peta Teys as an example. Teys returned from a family trip to Bali feeling unwell – she had a headache, was vomiting and her body was in pain. "It's just not something you think is going to happen to you, especially not at my age," Teys told the Sydney Morning Herald after spending a period in hospital isolation.
Mamamia previously reported about the rise of measles infections in Australia.
For most of us, the infection seems like a thing of the past; something that only affected kids in the early to mid-1900s before vaccines were properly developed and administered.
But recent reports prove that's very much not the case.
There has been a rise in the number of measles infections in South East Asian countries like The Philippines, Thailand and Indonesia this year and those outbreaks are having a flow on effect for countries like Australia.
Measles is spread when a person who is infected breathes, coughs or sneezes on another person. According to NSW Health, "the time from exposure to becoming sick is usually about 10 days," but a person with measles can pass on the infection in the days before symptoms begin.
And that's what makes it so dangerous.
While most people will recover from the infection, measles still has the potential to be fatal.
Worldwide 164,000 people died after being infected with measles in 2008.
Measles symptoms initially include fever, tiredness, cough, runny nose, sore red eyes and feeling unwell, but after a few days a rash that lasts for up to seven days and usually covers the whole body appears.
And about a third of all measles cases develop complications such as ear infections, pneumonia and diarrhoea; around one in 1000 people with measles will develop encephalitis, which is a swelling of the brain.
Full vaccination is highly effective in preventing measles infection.
As Mamamia recently reported, one case of measles in a community can lead to an outbreak if people who aren't vaccinated properly are exposed to the infection.
That was exactly what happened in the US state of Minnesota in 2011 where one outbreak led to the infection of 19 children and two adults.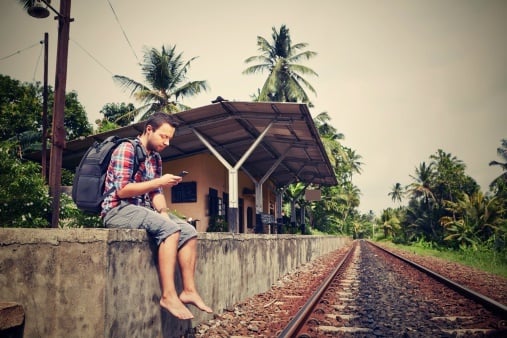 The Minnesota outbreak began when an unvaccinated 2-year-old was taken to Kenya, where he contracted the measles virus. After returning to the United States, the child developed a fever, cough and vomiting. However, before measles was diagnosed, he passed the virus on to three children in a drop-in childcare centre and another household member.
Contacts then multiplied, with more than 3,000 people eventually exposed.
Nineteen children and two adults were infected after being exposed to the two-year-old.
Many of those children were old enough to have received the MMR vaccine but their parents decided against the vaccine out of fear that it could cause autism. (The theory that vaccines cause autism is one that has been disproved many, many times and Mamamia has written about it here, here and here.)
NSW Health is desperately trying to educate people about the importance of receiving their MMR (measles, mumps & rubella) vaccination before traveling overseas.
In particular, they're calling upon parents to make sure that their teenagers have had the necessary vaccinations. The MMR vaccine is usually given to babies at the age of 12 months. A second dose is given at 18 months of age.
With the recent increase in measles notifications in Australia, it's best to visit your GP if you're unsure about whether you or your child has had one or both doses of the vaccines.
And if you are planning on taking any trips overseas you should make sure all of your vaccinations are up to date. Because there's one souvenir no one wants you to bring back from your holiday – and that's the one that has the potential to infect thousands of Australians.
Please share this post so that we can ensure that none of us – or our children – will ever unknowingly spread measles again.
Has your teenager been vaccinated against measles?
This gallery reveals common myths about vaccines being harmful and why they're wrong. It includes some good arguments to use when you're faced with anti-vaccination rhetoric.

 

Myth 1

Myth 1 busted

Myth 2

From our partner

Myth 2 busted

Myth 3

Myth 3 busted

Myth 4

From our partner

Myth 4 busted

Myth 5

Myth 5 busted

A short quote from Dr Rachel Dunlop

From our partner

A short quote from Dr Rachel Dunlop

Autism and the link to vaccines fact sheet

A short quote from Dr Rachel Dunlop

Vaccinating your child is like putting up a big shield. They won't be protected without it.