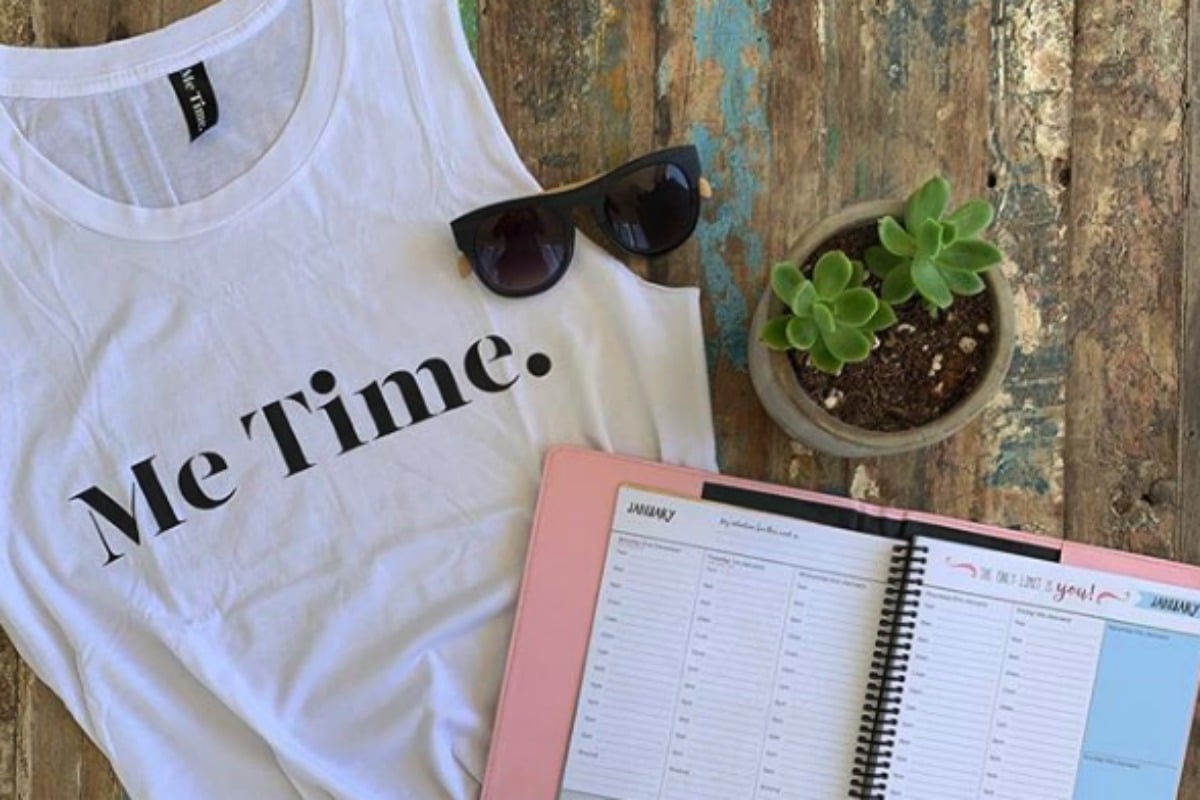 Sue Brabender needed some me time.
The Melbourne mum-of-two had burned herself out while pushing through 60-hour weeks at the sportswear company she worked at.
Eventually, her sister got through to her that she needed to take a break, some me time – and that's when she had the "lightbulb moment" to start her own lifestyle business.
Here, Sue chats to Mamamia about how starting her business, Me Time. Just For Me, allowed her to take back control of her life.
Tell us about your business… What is it?
Me Time, I would describe as a lifestyle brand. I am very passionate about women taking time out for themselves. I have an online store which stocks t-shirts, tanks, long sleeve tees, drawstring backpacks and candles. I am hoping to extend into leisure and training pants, drinks bottles, wine cups, journals, anything to do with having some "me time".
What were you doing before you went into business for yourself?
Before I decided to start Me Time, I was running a sports manufacturing company. I am a wife and mother of two, my son is now 22 and my daughter is six.
I was working 60-70 hours per week, my daughter had just started prep and my father was very ill. My dad actually passed away on the 14 February 2017, just after my daughter started school and smack bang in the middle of our busiest part of the year for the business.
I worked through and barely took a breath to acknowledge this massive loss.
After discussions with my sister, she said enough was enough, it was my time to shine and do something for myself. This is how the name Me Time came about. At the same time I was trying to source a yoga tank that I loved, and then I had a lightbulb moment and decided to produce the item for myself.