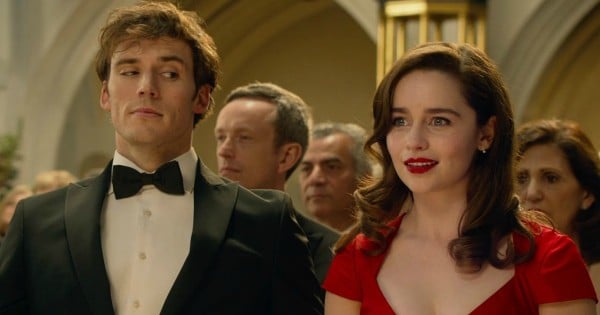 Warning: this post contains spoilers for book and film "Me Before You".
Before I begin this post, I would like to express my gratitude and thanks to Jojo Moyes (the author of the book and screenplay), Sam Clafin (Will), Emilia Clarke (Lou) and the rest of the incredible cast and crew who worked on this film.
You have no idea how much this story meant to someone like me and I applaud all of you for the way you wrote and portrayed it.
Watch the "Me Before You" official trailer. Post continues below…
It's very rare that people with physical disabilities get the opportunity to have stories told about their experiences (both physical and emotional) on the big screen.
So, you can imagine my joy when, I as a person who lives with Cerebral Palsy, I was introduced to the idea of a film called "Me Before You".
For those of you don't know, it's a love story between Will who is a quadriplegic after being injured in an accident and his carer Lou, a bright-eyed English village girl. I loved the idea of there being a romantic movie where someone who has a significant physical disability (Will is paralysed from the neck down) could find love with a girl whom it didn't seem to bother that he was a quadriplegic.
For anyone who has heard the controversy surrounding this film, I assure you, Lou's love for Will doesn't change.
A few weeks ago, however, I accidentally stumbled across something that spoiled the plot. This led me to realise there was a fierce debate amongst disability advocates and the world as to a key and rather controversial issue that both the book and its film adaptation explore.
WARNING: IF YOU DON'T WANT SPOILERS, LOOK AWAY NOW.
The film tackles the issue of assisted euthanasia as Will wishes to end his life and does.
To put this in context, a person with any physical disability or any condition of either a life-altering sort or something that makes them different in any way will often experience feelings of deep frustration, anger, loneliness and even anxiety or depression.
I know I do.
It is these feelings that originally had me hesitant to see this movie. I understand all too well and I thought it might be triggering material, especially at the moment with my own emotional battles and current issues.