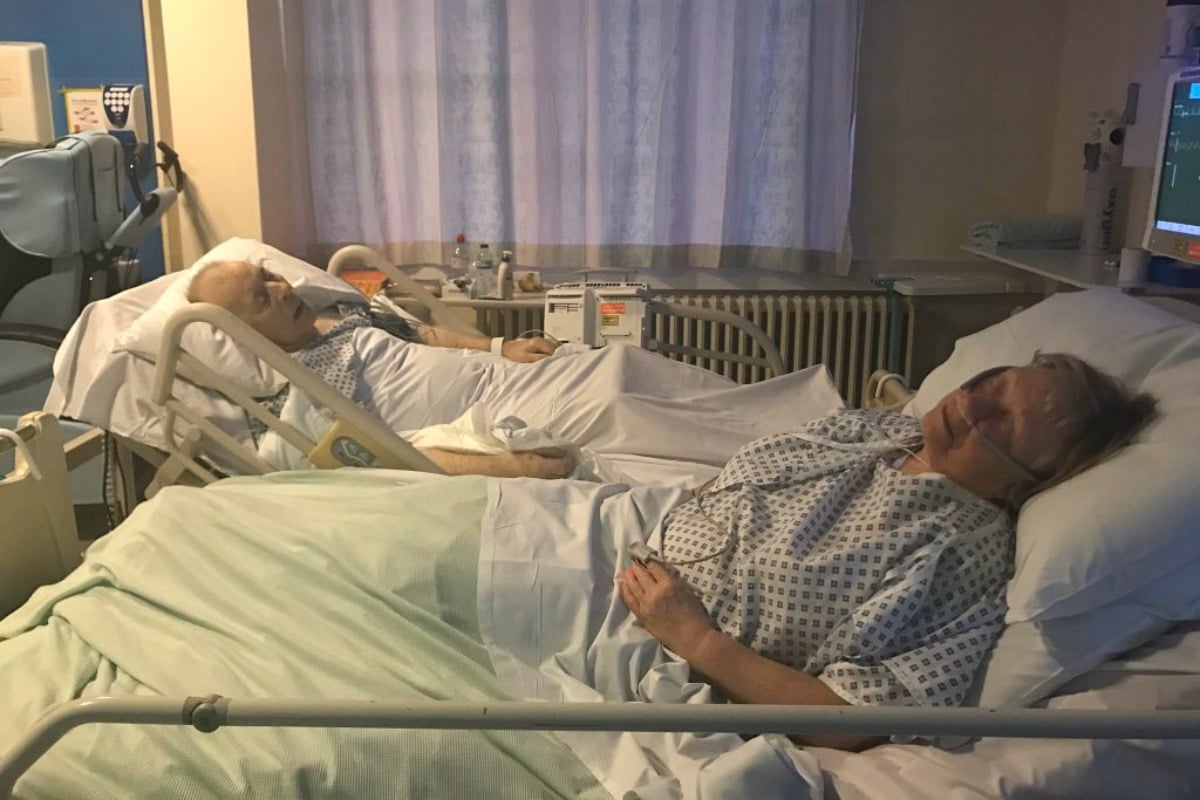 This post may be triggering to some readers.
This is the final photograph of Mavis and Dennis Eccleston.
The end of a 60-year-old love story.
When the photo was taken, Dennis Eccleston, 81, was declining in health. Supported by his devoted wife, 80-year-old Mavis, Dennis had been diagnosed with incurable, terminal bowel cancer. He had been wracked with pain – and he asked for help to end his own life.
Neither wanted to live without the other or leave this world alone.
Instead, they made a pact. Mavis was determined to sacrifice her own life so that they could pass away together.
Does this look like a murderer? Our mom got charged with murder for trying to commit suicide with our cancer riddled dad, so he would be out of pain. This was the end of a 60 year love story, NOT MURDER!!! @dignityindying @BBCNews @ITV @davidgold @MeacherMolly @kevinwwfc666 pic.twitter.com/oZb3FwmXqY

— Joy Munns (@JoyMunns) November 4, 2019
At the couple's home in Huntington, Staffordshire, Mavis wrote a 14-page note before the couple both drank a cocktail of prescription drugs.
Shortly after taking the pills, however, the couple were rushed to hospital after being found unconscious by their daughter and granddaughter.
As Dennis had a 'do not resuscitate' order on his record, he died soon after arriving at the hospital.
He passed away while holding hands with his wife in adjoining hospital beds. According to Mavis, Dennis died just after she reminded him of their first kiss in 1958.
Mavis, on the other hand, was saved.
The following day – while still wearing her dressing gown, nightie and slippers – Mavis was arrested. She was then held in a cell for 30 hours.
Mavis' family claim that she was left in tears in hospital after a nurse allegedly told her: "We have got to wait for the police because you have murdered your husband and you are going to prison for a long, long time."