1. Can we talk about the fact that Matty J has dated THREE WOMEN WHO LOOK IDENTICAL TO EACH OTHER?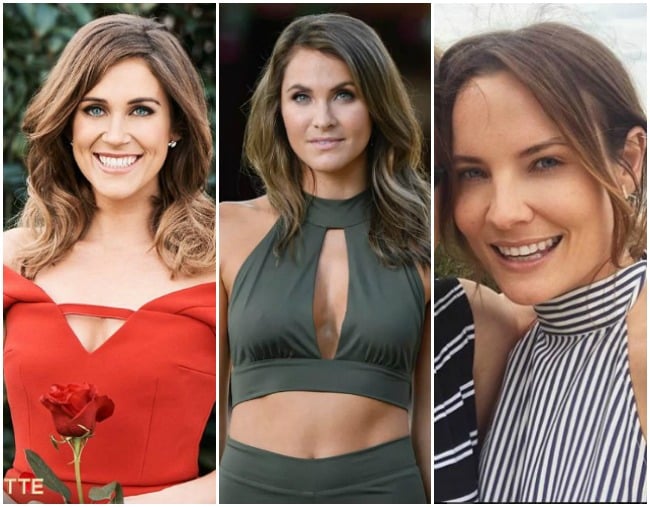 So… it turns out Matty J definitely has a type.
Before Laura Byrne and Georgia Love, it's believed Matty J dated another gorgeous brunette who looks, well, a lil' bit familiar.
Her name is Sara Bray and she just got married on Friday.
Matty J and Laura Byrne attended the wedding together because we're all adults here and it's not at all weird that all of Matty J's ex's look like exactly same person. NOT. WEIRD. AT. ALL.
Matty J even posted a sweet little rosé-themed message to Bray and her now husband, Alex Lloyd (not that Alex Lloyd) on Instagram.
"Currently in bed with rosé seeping out my pores... looking back at this photo and reminiscing of a time when my suit wasn't stained (apologies @mjbale), my head didn't hurt and I knew where my sunglasses were. Congrats @sarajanebray and @alexlloyd???????? #lloydsforlife."
Nothing to see here, folks, nothing to see here.
2. This is the Christmas present Roxy Jacenko gifted all her employees with. We'd like to start on Monday, thanks Roxy.
Excuse us, but Roxy Jacenko just gifted her Sweaty Betty employees notebooks that are worth about $230 and we'd like in, please.
On Friday night, Jacenko's team descended on Sydney's China Doll restaurant where they were all presented with the Louis Vuitton limited edition notebooks which, according to The Daily Mail, adds up to a cool $1840 for the eight presents.
They look a little like this:
Not bad. Not bad at all.
3. Emma Watson has split from her partner of two years.
Emma Watson and her entrepreneur boyfriend William Knight have reportedly split after two years together.
According to US Weekly, the couple were last seen together in May this year, with Watson's rep refusing to comment on the reports.
Knight, who is a 37-year-old Princeton graduate, has been working as a senior manager at tech company Medallia for the past four years, according to News Corp. He is also believed to run marathons which sounds exactly like the kind of person Emma Watson would date because she's exactly the kind of over-achiever who would run marathons herself.
However, she didn't often talk about him in interviews, believing it would seem hypocritical to ask for privacy from paparazzi if she allowed her private life become fodder for public conversations.
4. Ivanka Trump and Chelsea Clinton leap to Malia Obama's defence.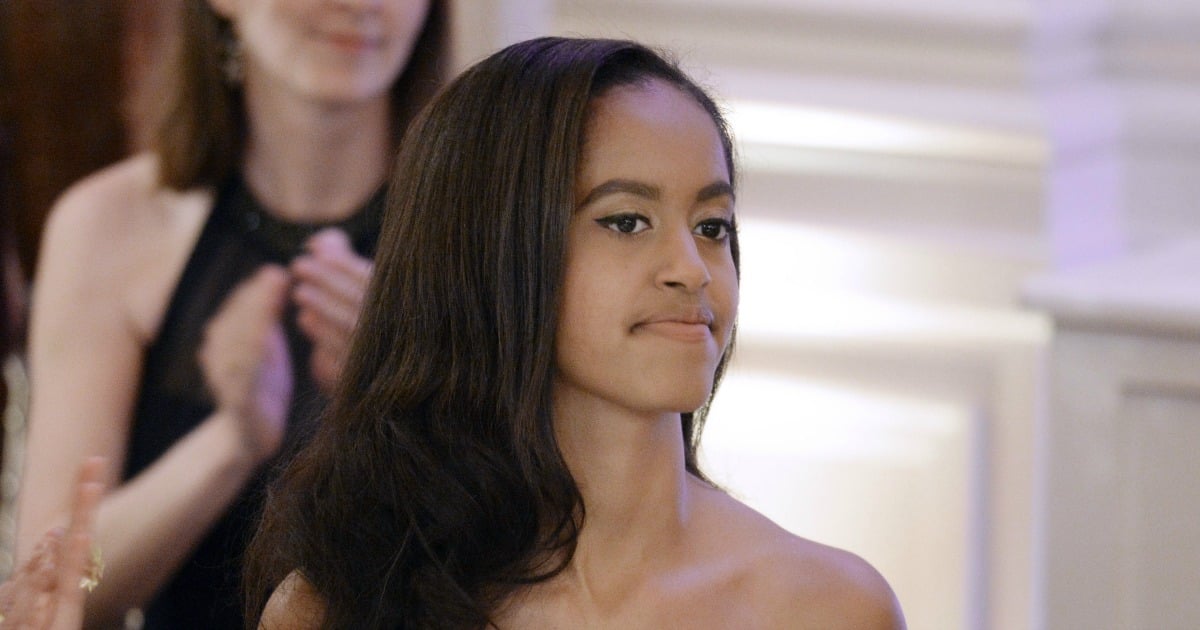 When media outlets began reporting former US president Barack Obama's daughter Malia was filmed kissing a young man and blowing smoke rings, there were two people who rushed to the Harvard university student's defence.
And no, it wasn't her parents.
Former and current First Daughters Chelsea Clinton and Ivanka Trump defended Malia's right to privacy on Twitter.
"Malia Obama should be allowed the same privacy as her school aged peers. She is a young adult and private citizen, and should be OFF limits," Trump wrote.
Later Clinton wrote, "Malia Obama's private life, as a young woman, a college student, a private citizen, should not be your clickbait. Be better."
We're not sure how and why this happened but a Clinton and a Trump just made us feel something.
Let's... move on.
5. The fake news stories about Alex Nation and Maegan Luxa just get stupider and stupider.
***BREAKING FAKE NEWS***
This week Alex Nation and girlfriend Maegan Luxa attended a Make A Wish charity event together.
At the event they dressed in fairy costumes and played with kids.
Afterwards certain media outlets decided this was proof enough that the new couple was planning to have a baby together via IVF.
Because nothing says "we're ready to have a baby" more than popping on some fairy costumes and bringing a lil' joy to some very worthy kiddos.
"The girls have sought advice from an IVF clinic in East Melbourne," a "source" told Woman's Day.
"They fell in love all over again during their trip to Bali and talk got serious," the "source" said.
Um... OK.
Calm your farms, people. They're just two women standing in front of each in fairy costumes making each other happy.