1. Can we talk about the fact that Matty J has dated THREE WOMEN WHO LOOK IDENTICAL TO EACH OTHER?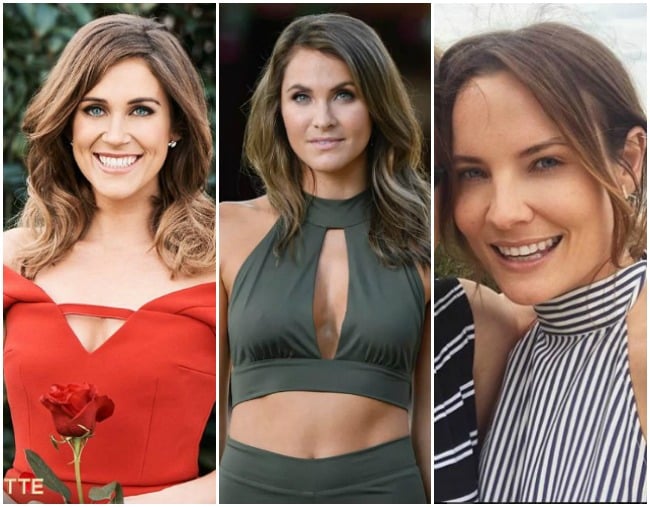 So… it turns out Matty J definitely has a type.
Before Laura Byrne and Georgia Love, it's believed Matty J dated another gorgeous brunette who looks, well, a lil' bit familiar.
Her name is Sara Bray and she just got married on Friday.
Matty J and Laura Byrne attended the wedding together because we're all adults here and it's not at all weird that all of Matty J's ex's look like exactly same person. NOT. WEIRD. AT. ALL.
Matty J even posted a sweet little rosé-themed message to Bray and her now husband, Alex Lloyd (not that Alex Lloyd) on Instagram.
"Currently in bed with rosé seeping out my pores... looking back at this photo and reminiscing of a time when my suit wasn't stained (apologies @mjbale), my head didn't hurt and I knew where my sunglasses were. Congrats @sarajanebray and @alexlloyd???????? #lloydsforlife."
Nothing to see here, folks, nothing to see here.
2. This is the Christmas present Roxy Jacenko gifted all her employees with. We'd like to start on Monday, thanks Roxy.
Excuse us, but Roxy Jacenko just gifted her Sweaty Betty employees notebooks that are worth about $230 and we'd like in, please.
On Friday night, Jacenko's team descended on Sydney's China Doll restaurant where they were all presented with the Louis Vuitton limited edition notebooks which, according to The Daily Mail, adds up to a cool $1840 for the eight presents.
They look a little like this: