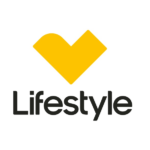 When we asked Matt Moran, "what's the one thing you can't live without?" we got the answers we expected.
A good saucepan. A seriously good knife.
But we also found out so much more about the chef, restaurateur, TV host and author that really surprised us.
Like his favourite dinner: a soft-boiled egg with dippy soldiers.
And apparently he never taught his son to cook. The 15-year-old just isn't interested at all. Any girls angling to date Matt Moran's son shouldn't get their hopes up, they'll be lucky to get a piece of toast, according to the chef.
Our new podcast asks the same question of some of Australia's most prominent lifestyle experts. On the very first episode of Can't Live Without, Matt joined host Mel Buttle to talk about all of the things that he needs to make his life good.
As a chef trained in French cookery, with four cookbooks to his name, a judge on just about every cooking show that's graced the tele, and with a number of successful restaurants under his slender belt, you might be expecting his home dinners to be as lavish as they come.
But it's Sunday lunch that is his true love, and he tells us how to get the perfect roast chicken here:
And if a simple roaster isn't making you salivate, check out his recipe for something more complicated – and spicy. #nomnomnom
Pot-roasted chicken with rice and lentils
Serves 4-6

1 chicken (about 1.8kg)

2 litres water

240 gm salt

1 head of garlic, halved, plus 1 garlic clove extra, finely chopped

4 thyme sprigs

1 cinnamon quill

Finely grated rind of 1 lemon, reserve lemon for stuffing, plus extra wedges to serve

2 tbsp olive oil

20 gm butter, diced

1 brown onion, thinly sliced

1 tsp each coarsely crushed coriander seeds and cumin seeds

180 gm long grain rice, such as basmati

50 gm small green lentils or brown lentils

200 ml dry white wine

500 ml chicken stock

Thick natural yoghurt and coarsely chopped mint and flat-leaf parsley, to serve
1 Preheat oven to 200°C. Rinse chicken inside and out under cold running water, pat dry with absorbent paper and season inside and out. Bring to the boil the water and salt, place the chicken in the liquid and brine for 1 hour, leaving the liquid to go cold, then take the chicken out.
2 Quarter reserved lemon and stuff the chicken cavity with it, along with the garlic head, cinnamon and thyme, tuck wings under and tie legs together with kitchen string.
3 Heat half the oil in a large frying pan over medium heat, add chicken, turn occasionally until browned on all sides, set aside.
4 Meanwhile, add oil and butter to a flameproof casserole large enough to fit the chicken and heat over medium-high heat until butter foams, add onion and chopped garlic, stir occasionally for 3-4 minutes until just tender. Add lemon rind, coriander seeds and cumin seeds and stir until fragrant. Stir in rice and lentils to coat, add wine and simmer until reduced by half. Add stock, bring to the boil, add chicken to pan, cover with a tightly fitting lid, bake for 35-40 minutes until chicken is cooked through and rice and lentils are tender. Remove from oven and stand, still covered with the lid for 10 minutes, then season to taste and serve with thick yoghurt, mint, parsley and roast carrots, with lemon wedges.
YUM.
We can't wait to go home and try this baby out.
Listen to the full Can't Live Without interview with Matt Moran, here, and subscribe to our new podcast series in iTunes, or on the Mamamia podcast app.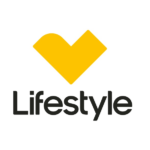 Get carried away with the best premium an exclusive Lifestyle entertainment from Australia an overseas. Whether it's a chance to escape the everyday, life cheats, tapping into the latest trends or celebrating community and culture, we will be there – finding the beauty in small (or large) things and providing the inspiration that makes life more enjoyable.
No one will bring you more exclusive Lifestyle entertainment with not 1 but 4 dedicated channels on Foxtel including Lifestyle, Lifestyle Food, Lifestyle YOU, Lifestyle HOME and Lifestyle FOOD, plus lifestyle.com.au with over 18,000 recipes, expert advice, the latest lifestyle trends and inspiration.