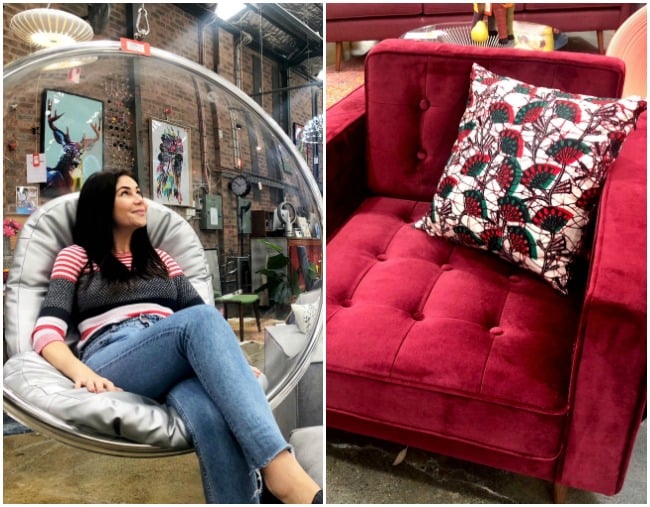 I still believe that when I grow up I'll be an interior designer.
It's what I studied after high school, and although I'm heading into my late 30s and I've been a journalist for 15 years, I often still daydream about becoming an interior stylist in a parallel life.
I think it's because there's comfort and satisfaction in creating a space that makes you feel something.
Whether that's feeling cosy and comfortable, or energised or inspired, I love that interiors can move you.
That's also probably why one of my favourite Saturday afternoon activities is wandering through furniture or homeware stores.
Almond latte in hand, I often meander through my favourite interior stores, dreaming up rooms in my head and scouting for statement pieces I could work into my own apartment.
Matt Blatt is one of my favourite stores to do this in. The word eclectic doesn't even cut it when it comes to describing what's on offer there.
On any given day you might find a mid-century sideboard styled next to a Moroccan-inspired glass coffee table, and it just works. Right behind that will be an almost life-sized giraffe statue – just because. And it's because of that unexpected quirkiness that I love my visits there.
I recently dropped into their Sydney flagship showroom in Alexandria (they have 12 showrooms around Australia and an awesome online store). Here's a look at my latest faves from the effortlessly Instagrammable and inspirational Matt Blatt floor: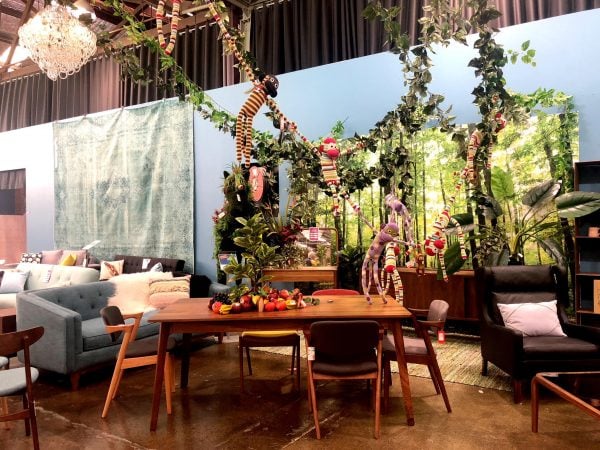 Not many stores have quirky visual merchandise by way of hanging monkeys and jungle vines. So cool.
In my parallel life I'm brave enough to have a mustard yellow couch (this one is called the Kenneth Dahl Marine Sofa with Chaise). I love that this sofa with chaise is compact enough for a small apartment but still has heaps of seating room.
I really like when a showroom is set up like a real-life house so you can get a proper sense of what's possible. Art leaning against the walls and an open clothes rack (aka the United Strangers Trunk Wardrobe) gave this section a bohemian arty vibe.