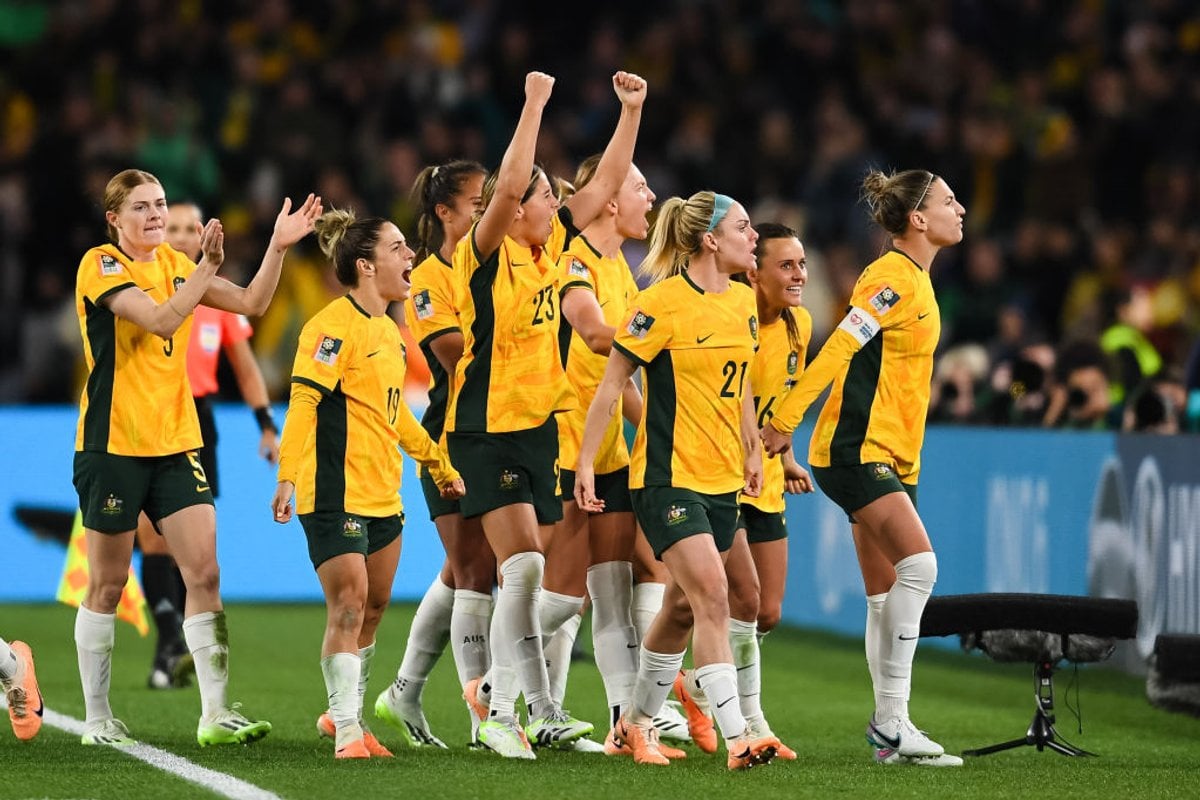 By his own admission, Caleb Bond doesn't know much about soccer. But don't worry, that won't stop him mansplaining it to you.
"I've never been a soccer person, but having watched a bit of the Matildas in recent weeks, it's hard to deny they put on a good game," begins the Sky News columnist, in what is the latest lukewarm take, written by a man, on the 'problem with female sports'.
"Their skills are exceptional and the play is professional," continues Bond. "It is more or less imperceptible from the men's game."
After this rousing praise for our girls in green and gold, Bond declares that far from the historical lack of support for women's sport in this country having anything to do with sexism, it's all because, until now at least, the women haven't been playing enough like men.
Watch: The story behind the Matildas mural on the iconic Bondi Beach Sea Wall. Post continues after video.
A confusing hill to die on from someone who is on-record supporting the banning of trans women from competing in female events at the Olympics, but I digress.
Because yes, in the year of our lord 2023, the conservative Gen Z commentator has trotted out the argument of many a drunk uncle at the Christmas table: if the sheilas want us to pay attention to 'em, they should put on a show worth watching.