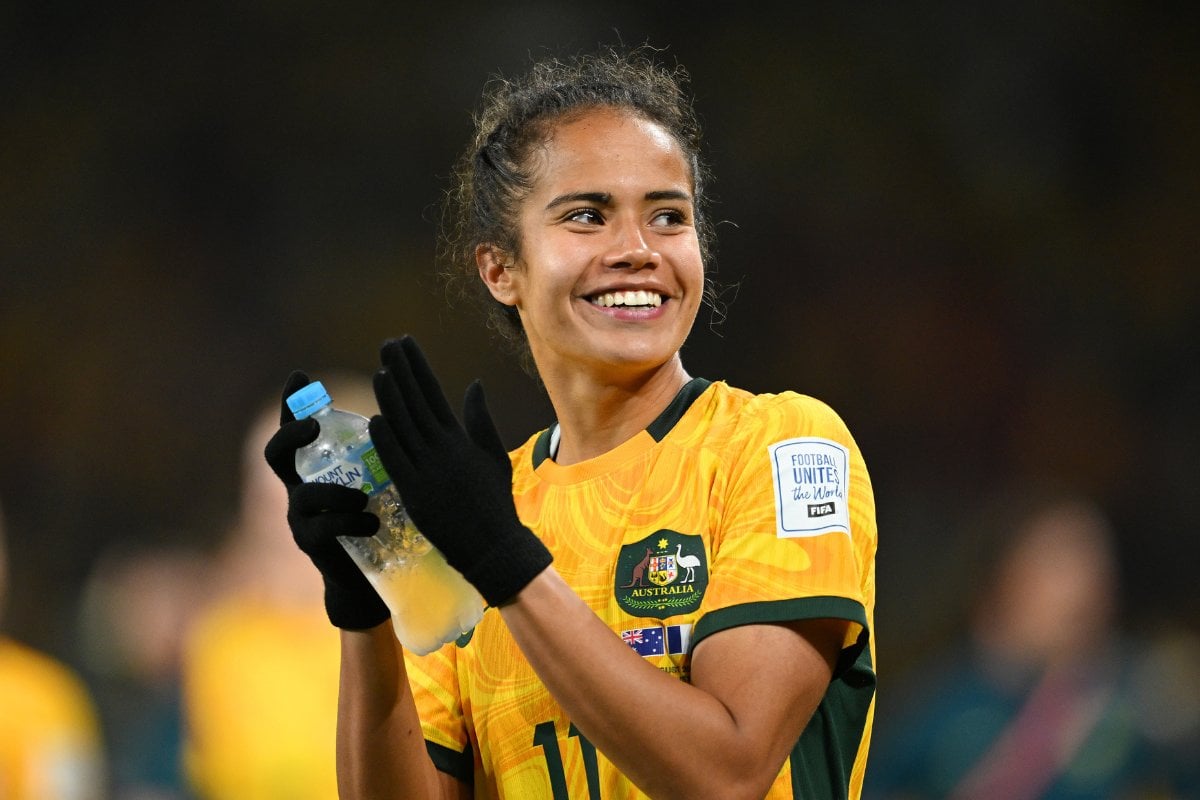 To catch up on all things Matildas and the 2023 Women's World Cup, check out our hub page here.
As the youngest player on the Matildas team and one of its brightest talents, it's no wonder Mary Fowler is on every soccer fan's radar right now. That, and the stellar performance the 20-year-old put on during the victory against Denmark, which helped the Matildas get through to the quarter-finals!
Fowler spent three seasons with French side Montpellier before signing a four-year deal with Manchester City in June 2022 – becoming one of the most expensive transfers in the process.
But the skilled striker has history with the Matildas, having already played 40 times with the Aussie girls.
How did she get here?
One of five children, and born to an Irish father and a Papua New Guinean mother, Fowler could have played for both Ireland and Papua New Guinea in the World Cup, but chose to play for her country of birth.
The "Fowler Five" grew up in Cairns and with no televisions in the house to keep them occupied, the kids turned to outdoor activities, and that's where Fowler's love of soccer was born.
Showing great skill and promise from an early age, Fowler played in the NSW Women's National Premier League as a young teen, before signing with Adelaide United in the W-League. She went on to make her international debut at just 15, competing with the Matildas against Brazil at the 2018 Tournament of Nations.
Next came a spot on the FIFA Women's World Cup and then the big one – the Tokyo 2020 Olympics, which Fowler describes as "the only dream I had as a kid".