Mamamia is supporting women who are running their own race with #ladystartup . Meet the faces behind the businesses we're celebrating…
Bump Style was created after Lisa Campey struggled to find something stylish to wear to a wedding while breastfeeding her son.
She knew there must be other mums out there who were struggling with their constantly changing body shape and wanting to look their best when attending a special event. They didn't want to spend a fortune on a dress they may never wear again.
Read her interview with Mamamia.
What is Bump Style?
Bump Style is a dress rental service dedicated to providing pregnant and nursing mothers with stylish options for special occasions. There is a selection of both maternity designers and bump friendly options at just a fraction of the retail price.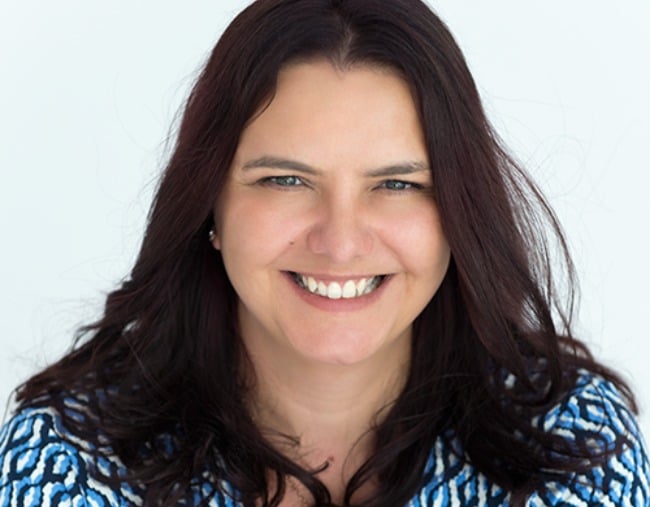 Lisa Campey. Image: supplied.
What were you doing before you went into business for yourself?
I worked as a HR leader in the consumer goods industry for about 20 years.
What made you want to start your own business?
Australian workplaces don't provide the flexibility needed to raise our children. Mums don't want to work less hours, but we need to be able to work around our children's needs. There are still too few workplaces out there that provide this, unless you are willing to take a step back into a more junior role. I still wanted to do challenging and interesting work, but with the flexibility to work around my sons needs.
Describe the staff/ownership structure of Bump Style. 
I am currently a sole trader, but I hope as the business grows I can outsource to begin with and then hire employees.
Did you require investment to start your business?
Yes, I needed to invest in the designer dresses for rental, the website, packaging and marketing materials. I received a redundancy package from my last corporate role and I used some of that money to invest in my business.
What kind of advice did you get before you started and from who?
The very first person I spoke to was an accountant. I thought it was important to ensure I had everything set up properly and he gave me great advice in terms of setting up banking, accounting systems, financial forecasting and recommended a website developer.
What's the single best piece of advice you got?
Be clear on your why.
What's the one bit of advice you would give yourself if you were starting again?
Start working on the marketing of your business and build some buzz and excitement well before launch. I didn't start marketing my business until my website was complete and of course this meant I had no audience to launch to.
At Mamamia, we have an expression "flearning" - failing and learning. What have been your biggest flearnings since you have started Bump Style?