Attention, TV lovers. In case you missed it, last night we hit peak Masterchef Australia.
Forget about Adriano Zumbo introducing us to the glory of the croquembouche in June 2009. Forget about that golden ball that mesmerised the judges at the beginning of the season.
And you can forget about the ridiculousness that was 'The Firecracker' dessert, which we're pretty sure goes against every OH&S guideline ever created.
Because last night, the craziest dessert in Masterchef history was created: someone actually decided to turn sushi into a dessert.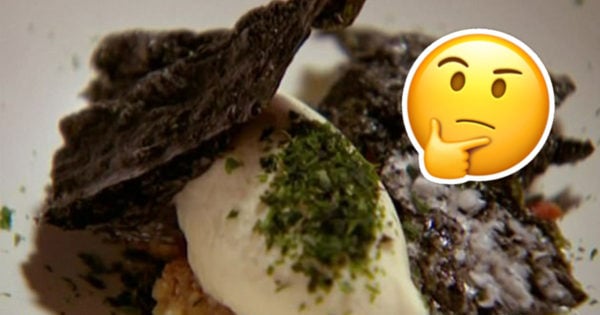 Admittedly, it doesn't sound super weird if, say, you're replacing all the savoury bits (read: raw fish) with chocolatey, sweet goodness.
But if you're 19-year-old contestant Callan Smith, cooking in last night's elimination round, your dessert sushi consists of CRUMBED SALMON, candied and toasted NORI, yuzu syrup, toasted rice and toasted rice ice cream.
Viewers were understandably a little confused...and concerned.
Salmon in dessert TO ME is like candied bacon or chicken in a Can! ????????‍♂️ #MasterChefAU pic.twitter.com/C5qOZOB3o5

— Shane Berketa (@shaneberketa) July 6, 2017