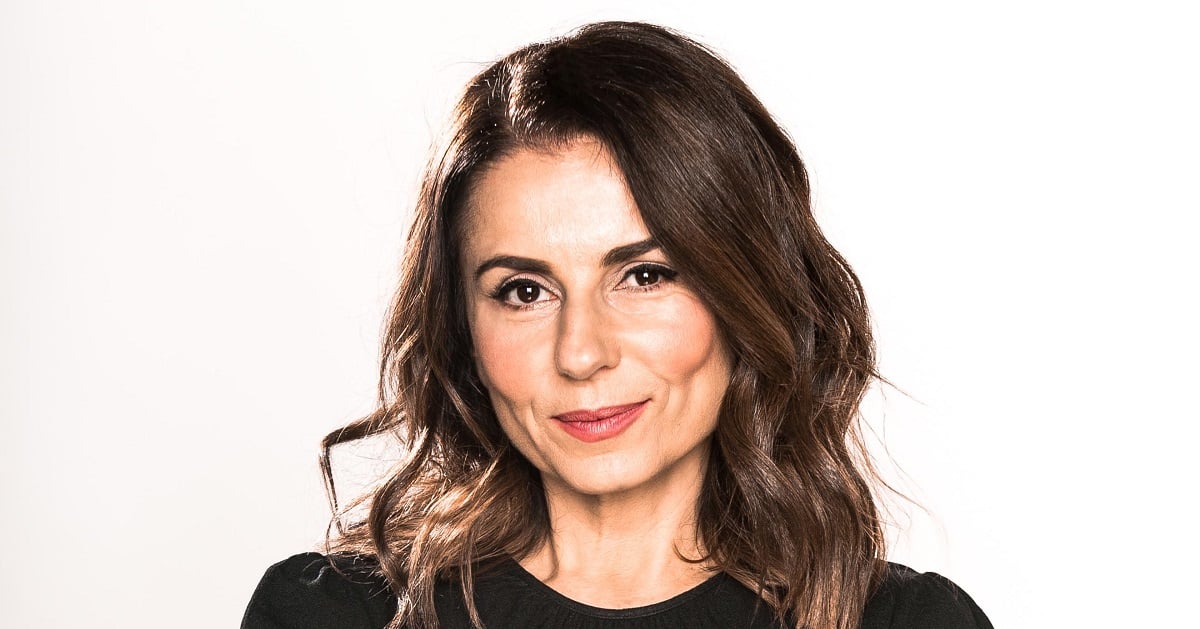 For 10 years, Mary Coustas had a career in IVF.
Six weeks after marrying the love of her life, George Betsis, in 2005, the then 40-year-old comedian and actress – best known as Effie – was told that she couldn't conceive naturally due to blocked tubes. IVF, doctors told her, would be her only option if she wanted to have a child.
Over the next 10 years, Mary would complete 23 rounds of fertility treatment.
Three of those attempts would be successful. And Mary now has one daughter – Jamie, who is two.
In the latest episode of Mia Freedman's No Filter, Mary speaks with stark honestly about what it was like to live through those 23 attempts. And what she wishes she had known at the very beginning.
You can listen to the episode, here. 
"There's never been a better time in history to have children if you struggle having them naturally, than there is now," says Mary. "But the assumption that we can just have children is a little bit of a myth beyond the age of 35."
Mary had a miscarriage after she fell pregnant on her third IVF attempt.
She said the idea of using donor eggs was something she couldn't handle at first, but after 15 rounds, it became her only option.
"I did 15 IVFs in Australia before I came to the conclusion that I should use donor eggs as an option. And I wish I knew 10 goes before, that was an option for me," she said.
"One of the doctors did tell me on the phone… he said: 'You want a baby in a cot? Donor eggs.' In other words – are you trying to have a baby? Or are you trying to prove something to your body that your body can't deliver on. And he was right."
"I wish I'd known earlier that was the best option on every level…. Rather than going through what I went through….attempt after attempt and banging my head up against a brick wall of failure"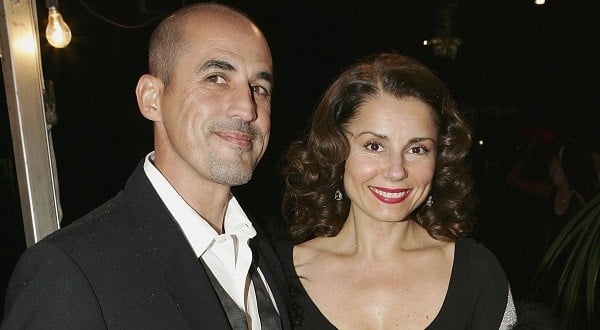 On attempt 17, Mary and George got brilliant news.
They were pregnant with twins.
"I just felt like I got everything I wanted in one pregnancy, which was child and sibling."
But a week after finding out the happy news, they discovered that one of the embryos had split, and that Mary was in fact pregnant with triplets.
"It was the way my doctor told me that I knew there was a problem…. because he sort of went silent. One of the eggs had split into two. And it was very obvious now that I was pregnant with triplets. And I could tell that wasn't good news."
Their twins were sabotaging each other, and it was decided that for the one singleton to survive, Mary and George would have to 'reduce' the twins.
"How do you go from finally getting there, to having to look at a reduction which is a very politically correct way of saying having an abortion?" Mary told Mia.
"We had a million conversations and a lot of sleepless nights. And made the hardest decision of our lives, and that was to reduce the twins."
Mary was crying so much during the reduction that they had to hold her still. And she had to go through it twice as one twin survived the first reduction.
"It was horrific," she said.
But it was all in the hope that their singleton would survive. At the 19-week mark, they found out they were having a girl.
And then tragically, their daughter Stevie, was stillborn.
Listen to Mary talk about Stevie's birth here:
"As much as that delivered a lot of heartache and loss, it proved that I could get pregnant," says Mary. 
On her 23rd attempt, Mary fell pregnant.
And their daughter Jamie was born.
Watch Mary introduce Jamie on 60 Minutes, here:
"I knew the minute I looked at her, there was nothing to worry about anymore," says Mary. 
"The reality is there is something spiritually uplifting in knowing that you don't have to depend on your own body. There is liberation in saying that – I can do this – I just need a little bit of help. There are many privileges in having some public influence and attention – and I hope that  my story makes the donor egg thing something that women are considering a lot earlier."
Mary, your honesty is inspiring. Thank you.
Are you inspired by Mary's persistence? 
Mary is back with a live show, walking in the very high heels of her most popular character.

Effie is back, and this time she is getting married. Catch Effie live across the country in her new show Effie The Virgin Bride. Find out more information here.