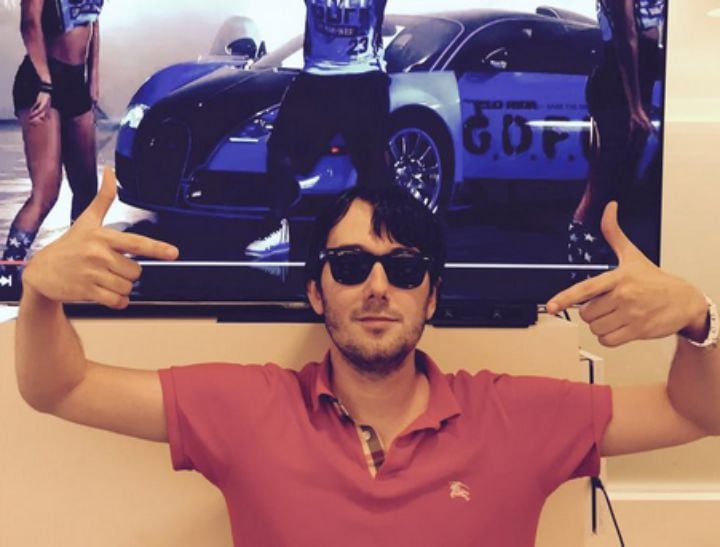 Profiteering off an AIDS drug was never going to be a popular move.
Martin Shkreli is young, smart and incredibly successful.
He's also one of the most criticised men in the world right now — and it's not hard to see why.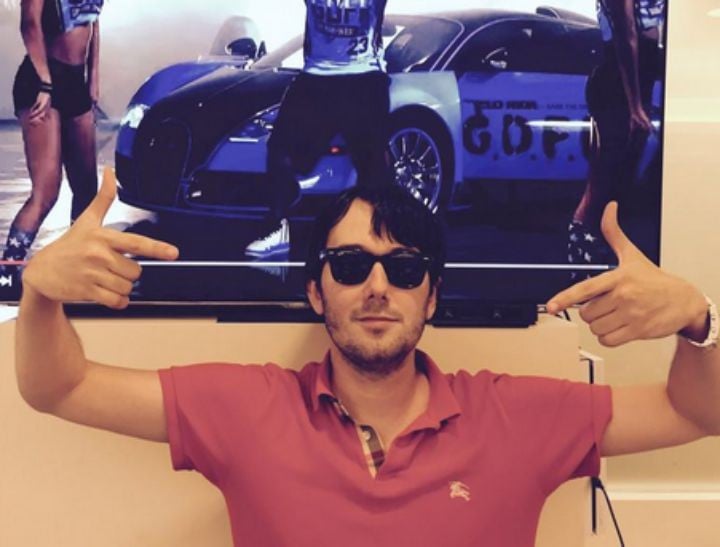 Shkreli is the CEO of Turing Pharmaceuticals, which recently bought the rights to an AIDS-fighting drug for $55 million.
The drug, Daraprim, is used to treat life-threatening parasitic infections and is most commonly used for treating babies as well as AIDS and cancer patients.
Shkreli's company has now raised the price of the drug overnight — from $13.50, to $750 for a single pill.
That's a staggering price hike of 5500%. For a drug that saves the lives of some of society's most vulnerable.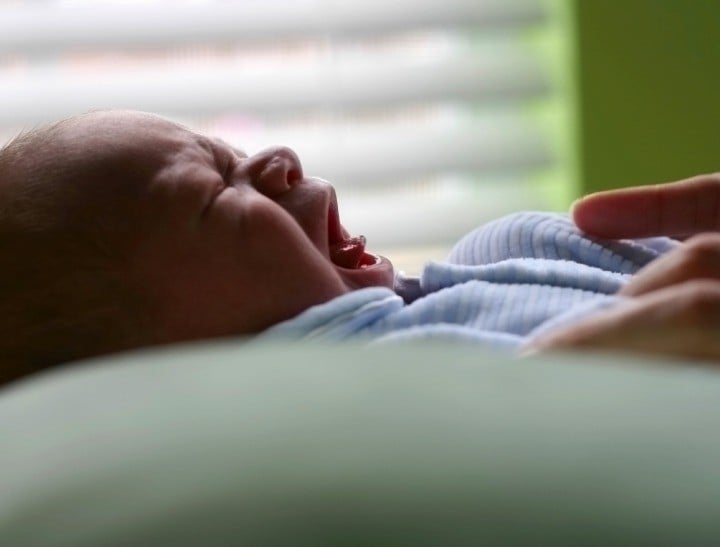 The exorbitant price hike has been slammed as "outrageous" and "unjustifiable" by critics.
Dr Judith Aberg, infectious diseases expert in New York's Icahn School of Medicine at Mount Sinai, told the New York Times some hospitals will now find Daraprim too expensive to keep in stock.
"This cost is unjustifiable for the medically vulnerable patient population in need of this medication and unsustainable for the health care system," an open letter from the HIV Medicine Association and the International Swaps and Derivatives Association agreed.
Fortunately, federal rules for discounts and rebates mean that certain hospitals and Medicaid (the social health care program for low-income Americans) will be able to access the drug cheaply. But according to the New York Times, private insurers, hospital patients and patients on Medicare (the US national social insurance program for older Americans and younger Americans with disabilities) will have to pay more.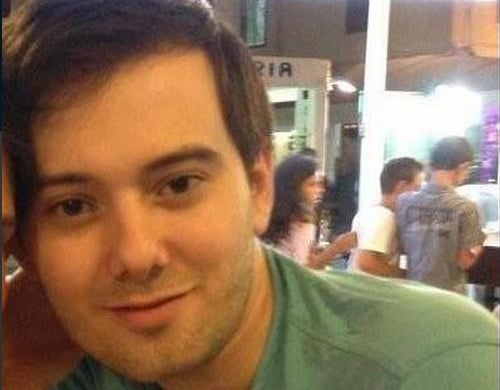 Social media users have been quick to criticise Shkreli, with LGBT rights advocate and actor Ruby Rose commenting: "Martin Shkreli, karma will be unkind to you for many lifetimes".
Democratic presidential candidate Hillary Clinton commented on Twitter: 'Price gouging like this in the specialty drug market is outrageous."
But Shkreli, a former hedge fund manager who was fired by the board of his old company Retrophin, has defensively lashed out at critics.
In response to the online outcry over the price hike, Shkreli tweeted a link to the lyrics to the Eminem song The Way I Am, writing: "seems like the media immediately points a finger at me. So I point one back at em, but not the index or pinkie."
Shkreli also aggressively hit back at one of the first journalists questioning him over the price increase, refusing to answer a question about the price hike.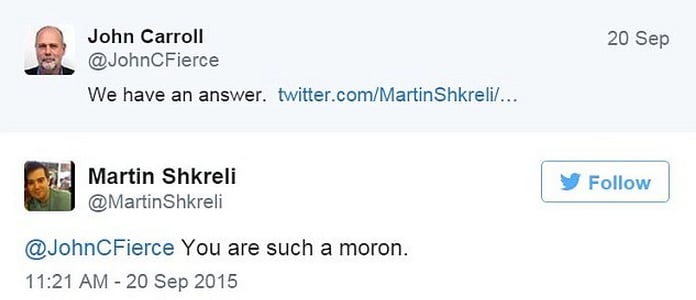 Shkreli told Bloomberg, however, that he hiked up the price of the pill because Turing Pharmaceuticals "needed to turn a profit on the drug."
Shkreli defending the price increase in an interview with CNBC:
He has also claimed that the proceeds from the now-pricey drug will be used to research better treatments for the parasitic infection toxoplasmosis.
But doctors have questioned the claim there was a need for better treatments for infection toxoplasmosis, with infectious diseases expert Dr Wendy Armstrong telling the New York Times: "I certainly don't think this is one of those diseases where we have been clamouring for better therapies."
Dr David Relman, VA Palo Alto Health Care System's infectious disease chief, agreed.
"We are not in dire need of new drugs for toxoplasmosis right now," Dr Relman told Fortune. "There is no significant drug resistance problem with toxoplasmosis."
Some social media reactions:
Mamamia has contacted Turing Pharmaceuticals for comment.