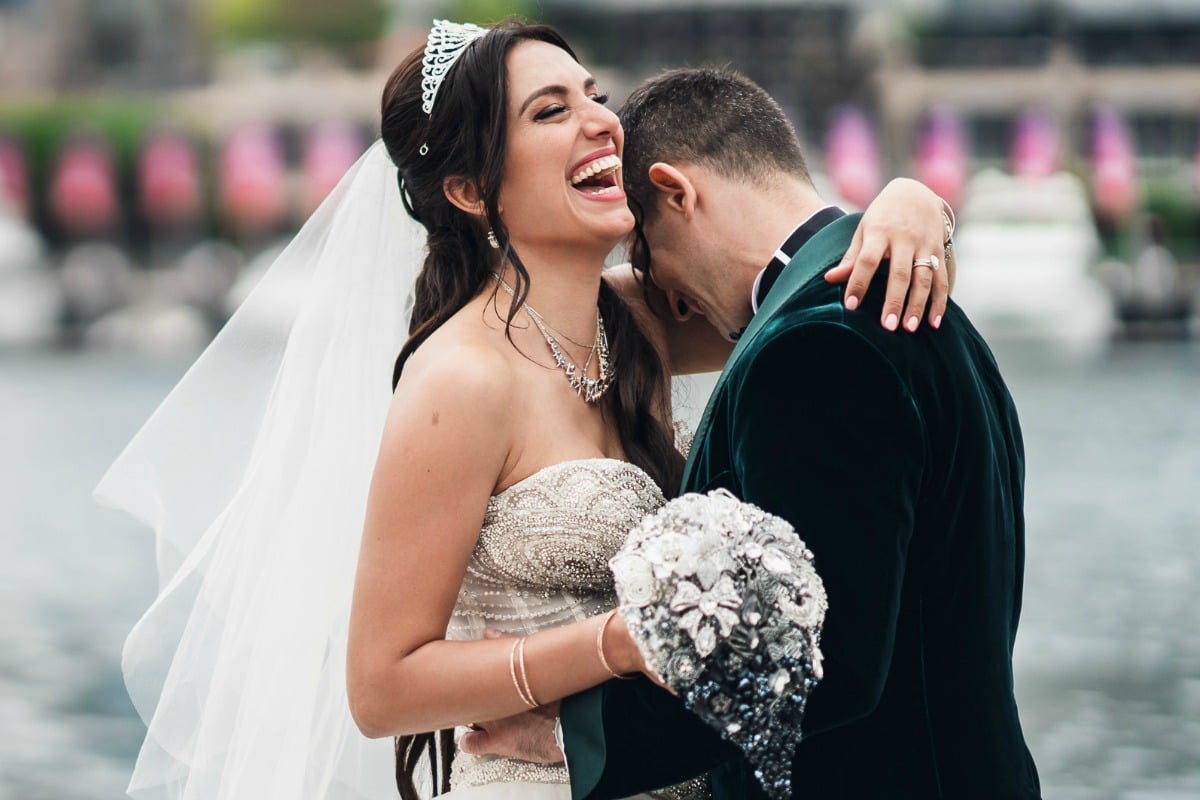 In 2002, Pariya and Viktor crossed paths in a nightclub in Sydney.
"I was very smooth," Viktor told Mamamia.
"No, he wasn't," Pariya interjected, laughing.
"We met at a nightclub. I was dancing and Vik came up to me and he recited his line of, 'Hi, my name's Viktor, what's your name?'" she recalled.
"He considers that smooth."
Watch the trailer for the second season of Marry Me Marry My Family below. Post continues after video.
After meeting by chance on a night out with friends, Pariya and Viktor soon began dating.
But after spending seven months together, Pariya, who was 17 years old at the time, and Viktor, who was 22 years old, went their separate ways.
"Peach [Viktor's nickname for Pariya] didn't want to settle down with me and I was ready to have a family at the time," Viktor explained.
After ending their relationship, the couple, who are featured on the upcoming season of SBS documentary Marry Me Marry My Family, lived totally separate lives as they both went on to study, travel and build their respective careers.
"Life sort of just went on as we lived our separate lives without looking back," Viktor recalled.