By: Heather Christie for The Good Men Project.
"When I grow up I'm hiring someone to do this," my then 10-year old son said. He threw his gloves on the ground and wiped the sweat from his brow, his fingernails black with dirt.
"Me too!" My seven-year old daughter knelt beside me under the shade of our backyard oak tree. Her cheeks were red with perspiration. "I'll give you all the money in my bank account if I can go inside and watch Sponge Bob now."
"Your $53 won't get us too far," I said. "Plus, that's not the point. Dad wants us to work together to get the yard in tip-top shape."
The three of us stared at the mountain of black mulch piled at the end of our driveway.
"Nobody else has to do this," the kids whined in unison.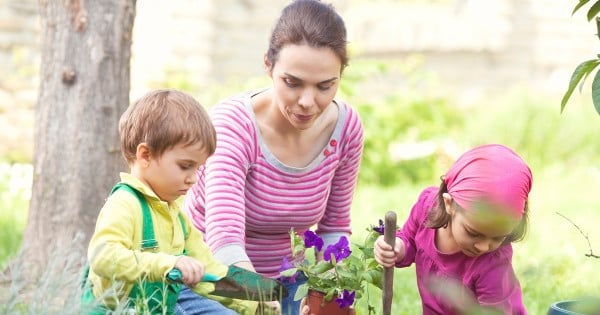 Oh, how I secretly agreed with them!
"Let's go," my husband said as he rounded the corner. "With a little teamwork we'll be done in no time."
We popped up. My son pushed the wheelbarrow to the mulch pile and we filled it.
"Steady now," my husband said as my son teetered to one side almost tipping the wheelbarrow. "Square up." His was voice clipped. "My God! Just mulch with your core!"
I was sure the neighbours were peeking through their curtains to determine the source of the commotion.
Athletes have a certain do or die mentality that the rest of us don't possess - especially professional athletes. My husband is a former professional soccer player. He was a child prodigy, suiting up for the US Youth National Team in high school and college and then turning pro at twenty-one and playing and making a living for thirteen years until his retirement.