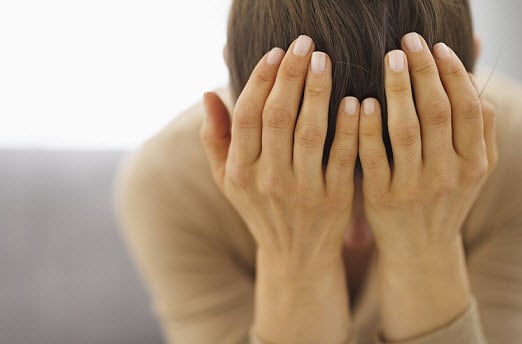 Her husband is gripped by a drug addiction and she doesn't know what to do.
By: Michelle Horton for YourTango.com
I could hear my husband open our front door as I prepped dinner in the kitchen. Except I knew it wasn't really my husband, not the same guy I married 68 months ago. Not the same man who held my sobbing body as a positive pregnancy test sat on our bathroom sink, 74 months ago. Not the man who promised we'd be okay. That we could do this. That he would always stay by my side.
And, technically, he did stay by my side. Technically.
He limps into the room: skinnier, snifflier, dead in the eyes. We had a few good weeks going as husband and wife. I actually thought he might be coming back to me after a near-death scare, a promise to get clean, a few sessions on a therapist's couch—but it's all back again. The consecutive ATM withdrawals and sneaky deception. The coldness in his words, the preoccupation behind his eyes, the sound of his struggling lungs whistling as I try to sleep next to him. All back.
"For better or for worse." But what does that mean now?
Today it's Vicodin, before that it was Methadone, before that it was Heroin, before that it was an OxyContin prescription from his doctor, hoping to ease a gnawing pain in his leg. The doctor didn't ask if he had a deeper pain, an emotional pain that this prescription might temporarily patch. The doctor didn't ask if he had a history of addiction in his family or at what age, exactly, he started self-medicating the anxiety that plagued his childhood. That age was 9.
Not like my husband would have been honest, of course, because addicts aren't honest with anyone, especially themselves.