Former Married at First Sight contestant Lachlan Rofe has denied choking his ex-girlfriend in front of her two-year-old daughter.
The 38-year-old, who appeared on the show in 2015, followed by a stint on second Channel Nine dating show a Farmer Wants A Wife in 2016, has pleaded not guilty to one count of common assault at Penrith Local Court on Wednesday.
His former partner, Kasey Williams, said Rofe attacked her in front of her two-year-old daughter late last year at his property in Cawdor, in Sydney's south-west, Nine News reports.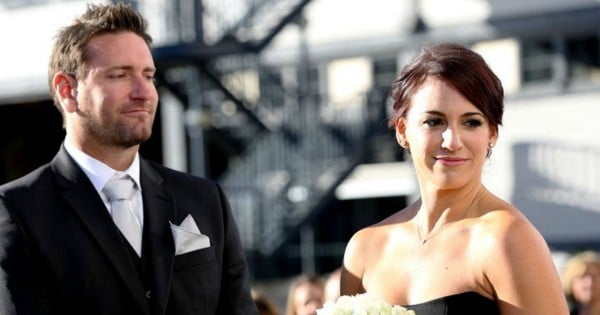 Rofe was intoxicated, having drunk an entire slab of beer throughout the day, when he began screaming at Williams, the court heard.
He reportedly then chased her around the house and grabbed her by the neck, at which point she said she told him "stop it, you're scaring me" and to "get away", Nine News reports.
He told Williams to "get stuffed, I'm doing it for love", the court heard.
The prosecution claim Rofe had been verbally abusive towards his partner for several months prior to the alleged attack.
Meanwhile, Rofe's lawyers claimed his then-girlfriend felt and acted jealous when he received romantic messages from fans on Facebook.
The case will return to court in July.
Rofe appeared as Lachlan McAleer during the first season of Channel Nine's reality dating show Married at First Sight and was matched with Clare Tamas.
The romance did not last and he then appeared on Farmer Wants A Wife, where he met Belinda Reid, only to have the relationship end after the show's filming.
Listen: The Recap team delves into the most recent episode of Married At First Sight.