Okay we need to begin with an aside.
This show… it's…
It's given Jessie glandular fever.
This is what happens when a program never ends. It's episode twenty f*cking six and it's all too much.
Tonight, the experiment is over, but um, evidently, the show is still going. The voice over explains that this is the first time the couples have experienced life without help from the experts.
Clare Stephens and Kelly Glover discuss tonight's episode of Married at First Sight on The Recap. Post continues below. 
OH GOODNESS NOT WITHOUT THE EXPERTS.
Real talk: All John Aiken did was tap on his psychology degree intermittently and issue them 'question boxes' that just ultimately started shit. And that one time he tried to give Cheryl and Andrew a "relationship bootcamp" HE JUST GAVE THEM THE SAME QUESTION BOX.
Most of the couples are trying long distance for the first time, except Alene and Simon who have decided to take a quick holiday to the Gold Coast.
Pause.
A holiday from what?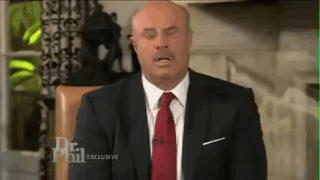 Do these people not have jobs? Don't they have somewhere to... be? They've literally just spent eight (?) weeks as part of a reality television show experiment and now they're having a break? We are bamboozled.