Okay, no. 
No one has ever been as excited about anything as Alene is about Simon getting his hair cut.
She hasn't stopped smiling and/or jumping since she fundamentally changed his appearance, and she's just really proud of how she wanted him to get his hair cut, and then he did, and now he looks better.
Alene decides to show off her new toy husband so makes a joke about how the experts paired her with the wrong man so everyone's going to meet her new husband.
People believe her. That's how f**ked up this show is. 
But it's just Simon with better hair, and everyone's like 'DAYUM this couple really have it together.'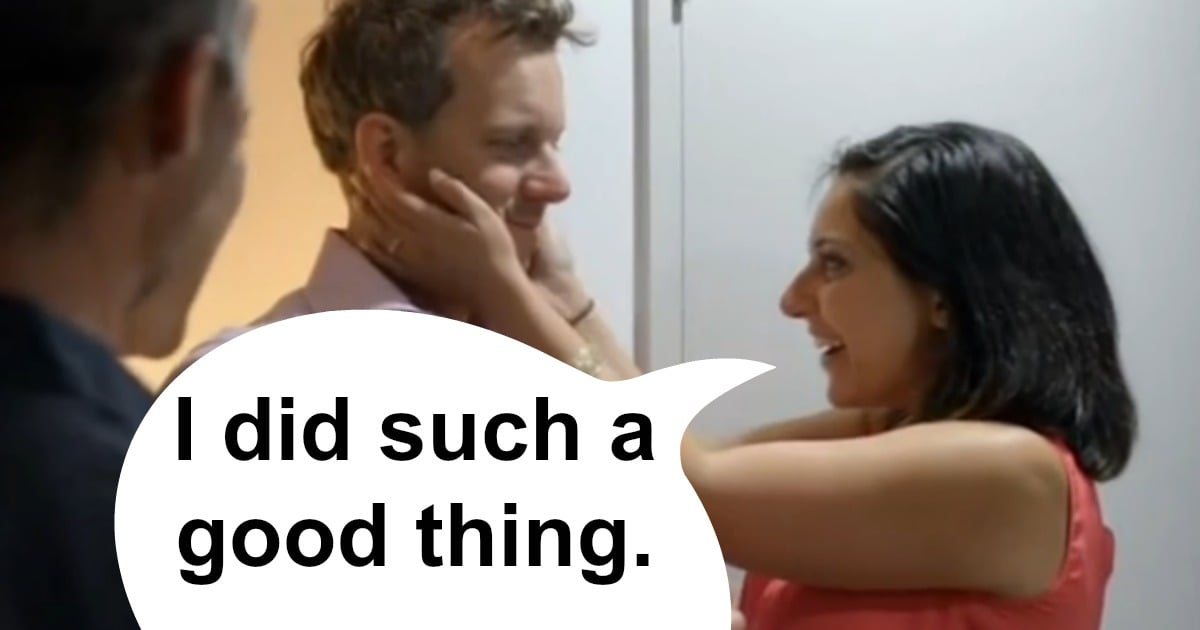 Pause.
Ethically, morally and socially - what Alene did was not okay. It wasn't at all.
But it also was. 
You KNOW what we mean. YOU KNOW.
The other couples are really happy for Simon's hair and they share a toast to celebrate. But Nadia's excitement is next level, because this whole transformation is infinitely more interesting that anything that has happened between her and Anthony.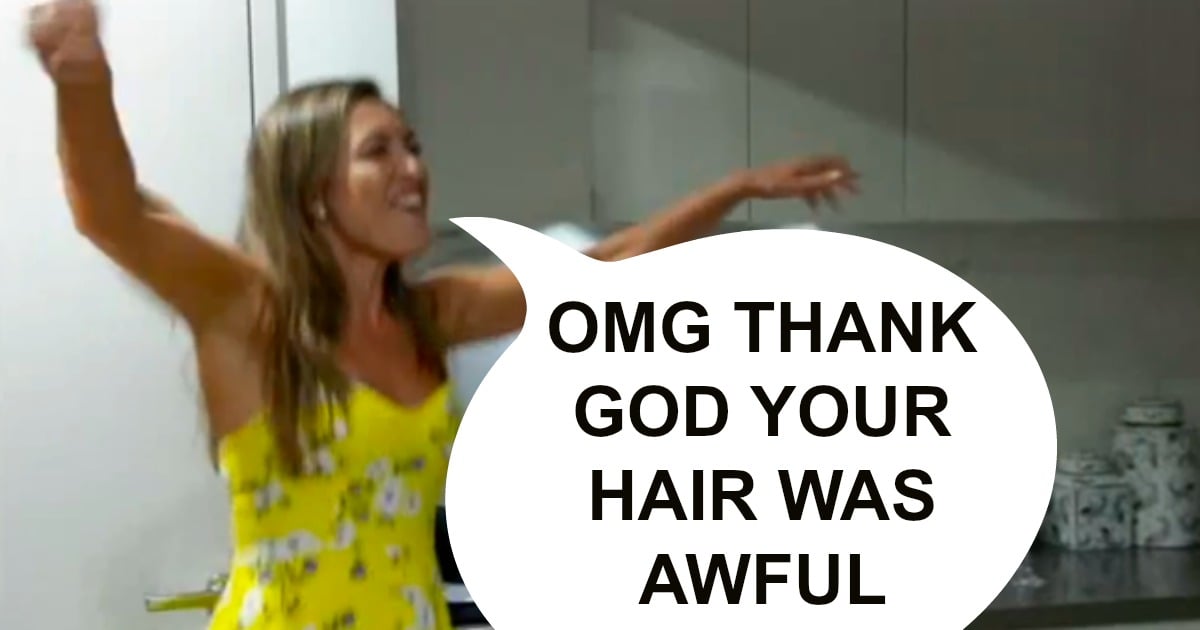 Alene then leaves so she can have some alone time with Simon's hair.
But EXCUSE US other relationships are progressing elsewhere.
Cheryl and Andrew go on a horse riding date, which Cheryl thinks is really sweet because she loves horses. There is no way Andrew had any role in planning this date. He is still shorter than Cheryl but it's funny how you don't really care about height when you actually like someone. 
At this point it's unclear why they're still being filmed, given that they really could have pursued this relationship independently, without the 'help' of experts who frankly have an atrocious track record when it comes to helping people find love.
But whatever, they probably get free champagne, and we respect that.
Listen: The Recap team debriefs on tonight's drama. (Post continues after audio.)
The only thing the two of them talk about is how easy it is to talk to each other, and how much better it is to date someone who's a) actually present, and b) not cheating on you.
The topic of age comes up and Cheryl says she's 25, but Andrew doesn't believe her. He's 38 and he thinks she's far too mature for a 25-year-old. The producers try to make this a thing, but it's not, like, at all, and Andrew and Cheryl decide to re-enter the experiment together.
Wait... what about their last experience made either of them think this experiment was a good idea? DOESN'T THEIR RELATIONSHIP GO TO SHOW THAT THIS SHOW IS BASED ON PSEUDOSCIENCE AND THESE PEOPLE WOULD BE BETTER OFF JUST GOING TO DINNER AND DATING SOMEONE THEY GOT ALONG WITH.
No. John Aiken is a love guru.
Nadia and Anthony are busy training together in Bondi, but Nadia is only passing time until she gets more gossip and everyone needs to know that.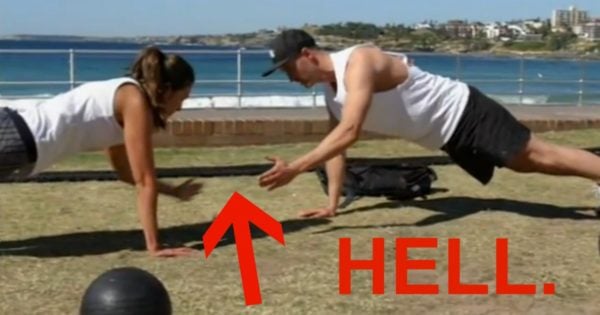 At one point she goes rogue and says to the camera that she doesn't care how fit Anthony is, "as long as he's strong enough to throw me around occasionally." Jesus, Nadia, It's 8pm on a Tuesday. Pls.
Identical twins Sharon and Michelle are constantly comparing their fake husbands, probably because the producers keep making them hang out together, while asking what they think of each other's fake husbands.
As they stroll through the markets, Nick buys Sharon a frankly absurd amount of sh*t, while Jesse complains for eight minutes about how Michelle would like a candle. She ends up buying the candle herself, and honestly, we can't look at Jesse the same ever since he pooed with the door open.
STOP IT. THERE'S A SECOND DINNER PARTY.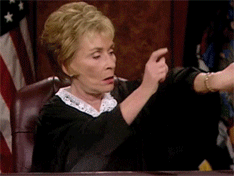 We no longer understand how this show works, or the general structure. But that's okay and no part of us is complaining.
Nadia and Anthony are so excited, because their entire relationship relies upon gossiping about other couples. Anthony is particularly proud of how the three relationships he thought would fail, "... failed miserably." Cool.
The couples arrive at dinner, and weirdly get out of their cars in slow motion. It's really uncomfortable to watch, and sort of looks like an action movie before things starts blowing up. We don't like it.
The experts are, of course, watching the couples' every move on an alarmingly small television, and Mel sighs as though she's overwhelmed by the fact she has... work to do? Mel, darling. Literally all you have to do it sit and watch a dinner party. Pls.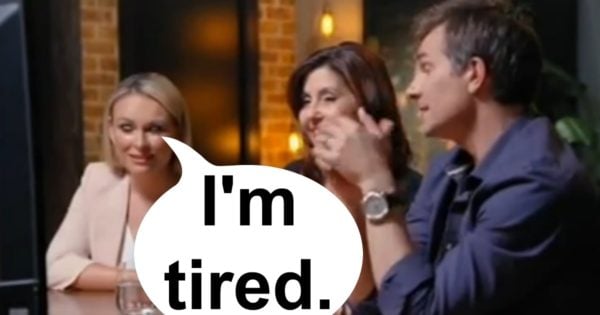 Ever since two people went and matched themselves, the experts have realised that their presence is completely and utterly redundant, so have resorted to commenting on obvious things - such as the fact Jesse and Michelle are sitting opposite each other, and that Nadia and Anthony are colour coordinated. John Aiken adds "Yeah, that's important..." This is a new low for everyone involved.
They say "we need to hear Nadia talking" which a) is something you'd say when you're speaking about a baby and b) is ridiculous given her sole purpose of being on this show is to get the gossip and she's doing very well at that, thank you very much.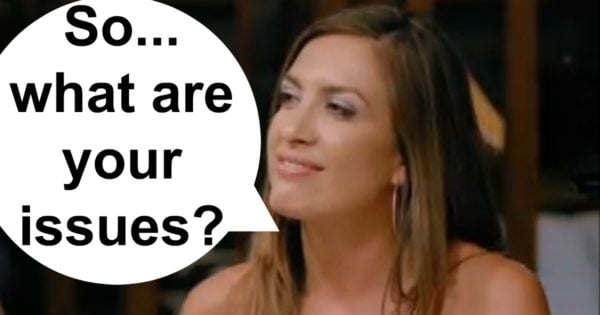 There is a bunch of suspense about "is this everyone?" and "it's going to be boring if it's just us 12!" but we all know Andrew and Cheryl are on their way. Which begs the question: Why are they so incredibly... late? Dinner has been served and it's completely dark outside and they're not here yet.
WAIT. STOP.
They're walking in.
Oh... what.
As soon as they enter, the room erupts into a chorus of JOONNNNNEEEESSSSSYYYY, and we're so confused before it becomes obvious that everyone calls Andrew 'Jonesy' and literally no one cares about Cheryl.
What follows is the repetition of the name 'Jonesy' upwards of 818 times. In all seriousness, if we drank every time they said 'Jonesy' we would be hospitalised and then need a drip for at least eight hours. It's... dangerous.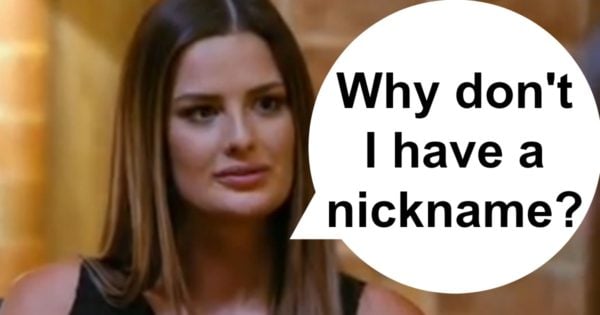 Andrew (we refuse to call him goddamn Jonesy) and Cheryl then have to stand in front of everyone and explain the whole 're-entering the experiment with a different fake husband/wife' situation.
Something feels... off. There's weird glances. And tension. Then we realise: everyone's really angry.
It is not at all clear why.
Our guess is that the other couples are pissed because they're stuck with someone they don't want to be with, and they feel like Andrew and Cheryl got to choose. But if these people want to choose a partner... they could... they could just...
Never mind.
Straight away, people start grilling Cheryl. They want to know HOW DARE SHE break up with a man who she didn't like and was texting another girl, and then start seeing another man. HOW DARE SHE. WHO DOES SHE THINK SHE IS.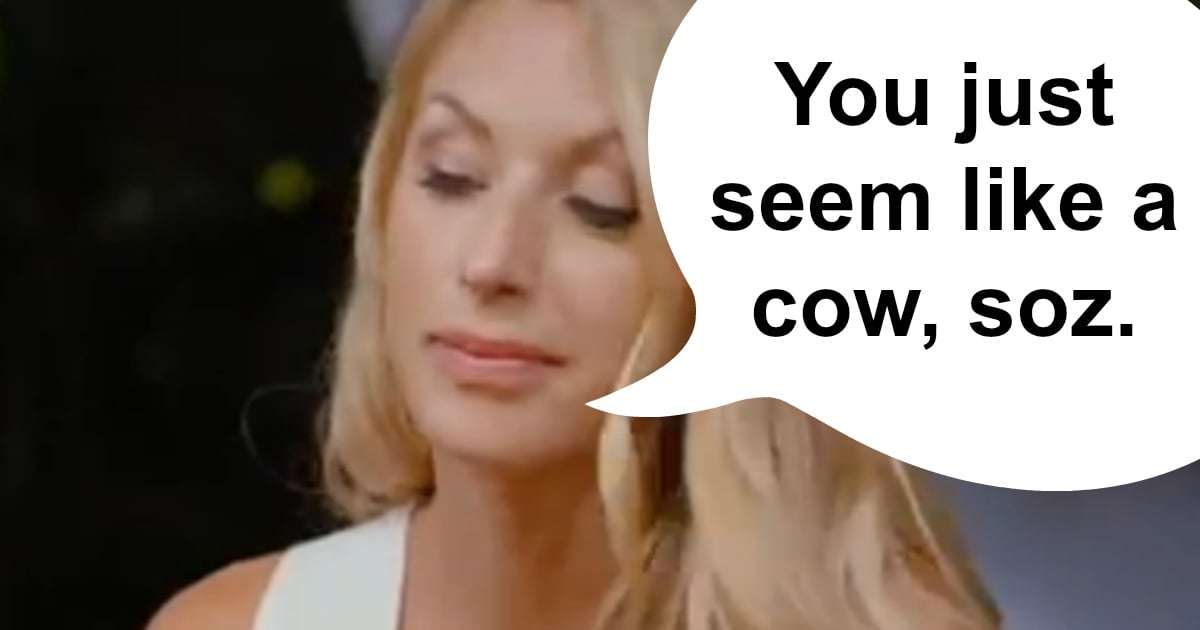 This is bizarre.
"I just hope she's genuine about her feelings," Sharon says. Yes. Because everyone is always so genuine on reality television.
Michelle insists they're just really protective, because they played in his netball team that one time, and really don't want her to "hurt him".
WHEN DID EVERYONE BECOME BEST FRIENDS WITH JONESY? By the end of this episode we're fairly certain this group of people will have built a weird Jonesy shrine for their weird Jonesy cult and everyone will abandon their relationships in order to have more time to worship Jonesy.
The couples pretty much unanimously decide that Cheryl can't be trusted, and that Jonesy is their primary concern. Because Jonesy is a man and is therefore deserving of respect, while Cheryl is a woman and is therefore manipulative/frivolous/unimportant.
We know this show is a joke but um this is straight up slut shaming and it's incredibly uncomfortable to watch.
Anthony, who is by far the angriest at Cheryl's existence, says to her "you were really sad last week...", before adding "good luck to you both... you'll need it."
WOT. YOUR WIFE IS ONLY HERE FOR THE GOSSIP, MATE.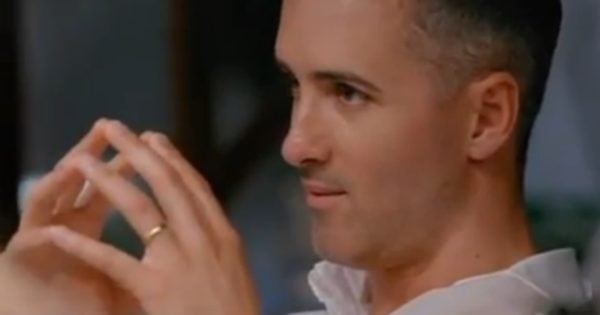 Okay, we're sorry for what we said about Nadia not liking Anthony, but WHO MADE HIM THE BOSS OF THE DINNER PARTY. And we really don't like the thing he is doing with his fingers. It makes us feel... uneasy.
Susan confirms that she's the greatest human being we've ever known, by reflecting, "I don't think Cheryl's being fake," which is the most logical thing to come out of this episode.
Anthony straight up tells Cheryl she doesn't deserve a second chance at the experiment and this whole thing is honestly so weird because she never said she did. Also, it's a reality show. The rules aren't real. These marriages aren't real. The table you're sitting at probably isn't real. 
He asks Cheryl if she would date Andrew outside this experiment and she says she would, to which Anthony replies: "bullsh*t."
Who IS this guy and legitimately WHO invited him?
When Cheryl starts to actually cry and stands up to leave the room, there's one person who's going to comfort her. And we all know who it is.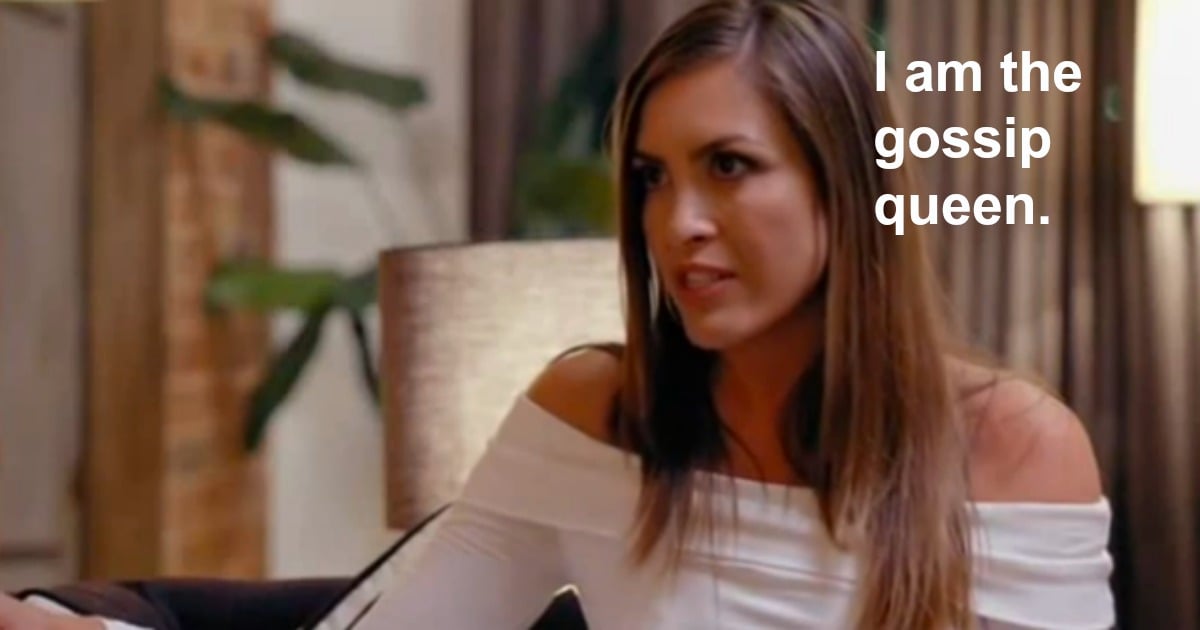 NADIA IS US.
She says beautiful words to Cheryl because she wants gossip and gossip she will get.
As Nadia and Cheryl are out of the room, the other couples continue to assure Jonesy that they're just "looking out for him," because they met him that one night at the bucks party, and also that other night at dinner, and therefore feel a cult-ish allegiance to him.
This is so sexist and we never thought we'd feel so infuriated while watching fake married people turn on each other.
Michelle tries to sum up the whole conversation and says, "If he (Andrew) sees something good in her... then I'm happy to get to know her." Ah, yes. Because the only thing that makes a woman legitimate is a man's endorsement of her.
WHAT ARE WE WATCHING.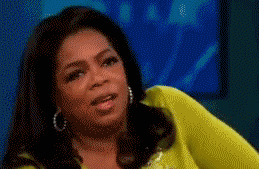 Meanwhile, Sharon has decided that now is the ideal time to challenge Nick about his habit of visiting the "strippers."
She keeps pressing him on it, and he admits he goes a few times a month and has a membership. She's really angry and he tells her to back off and "have some respect." Sharon's about to absolutely lose it when Michelle leans over and simply says, "...Shaz," as if to remind her, "We hate Cheryl right now. We can hate Nick tomorrow."
Anthony continues to attack Cheryl, and says ominously that this better work, because "You're going to look like a f**king idiot if you get it wrong."
OK, NO. THIS IS SO BAD. WE'RE SO ANGRY. WHY ARE WE HAVING SO MANY REAL EMOTIONS. THIS WAS ALL MEANT TO BE A JOKE.
Thank God for Nadia, because she intervenes and pretty much tells Anthony to stop being a d*ck to everyone, pls.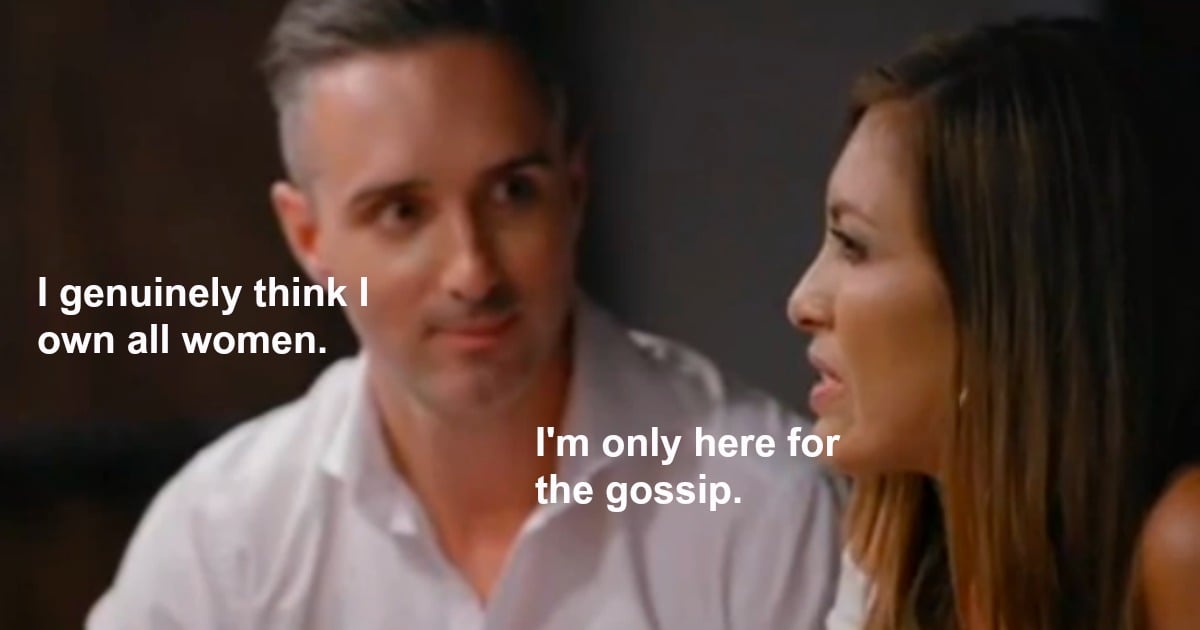 UNTIL MONDAY.
You can follow Clare and Jessie Stephens on Facebook here. 
Listen to all the shows, recapped, on the Recap podcast: