When Married at First Sight bride Debbie walked down the aisle on Sunday night, she delivered one of my favourite TV lines to date.
She saw her fake-husband John standing at the altar, and in a cutaway interview said, "I was expecting a Polynesian from the islands."
Debbie was disappointed, because John was very, very un-Polynesian.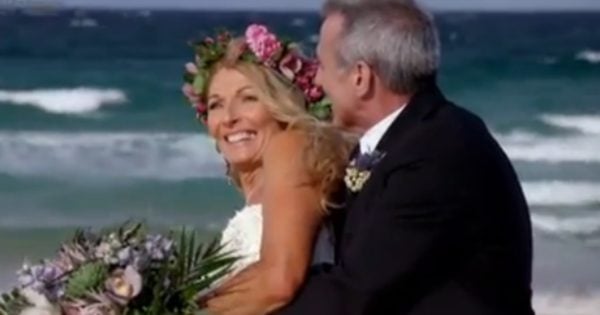 She continued to lament his Caucasian-ness throughout the wedding, and it genuinely looks like it will be a deal breaker for their relationship.
For viewers, Debbie's Polynesian preference was a little awkward, given that she incorporated Polynesian culture into her wedding, despite the fact that there were approximately zero Polynesian people present. But part of me did wonder, if this woman was so adamant on having a Polynesian husband... couldn't the experts have... found her one?
Is having a cultural preference so bad?
Listen to Clare Stephens and Kelly Glover interview Dr Trisha Stratford on The Recap: The podcast to listen to after you've watched Married at First Sight.
So we asked one of the Married at First Sight experts, Dr Trisha Stratford, why they decided to match Debbie with John.
Stratford explained that when it comes to matching couples, the experts "don't match to order". They don't necessarily give the singles what they ask for, but they do "put them together for a reason".