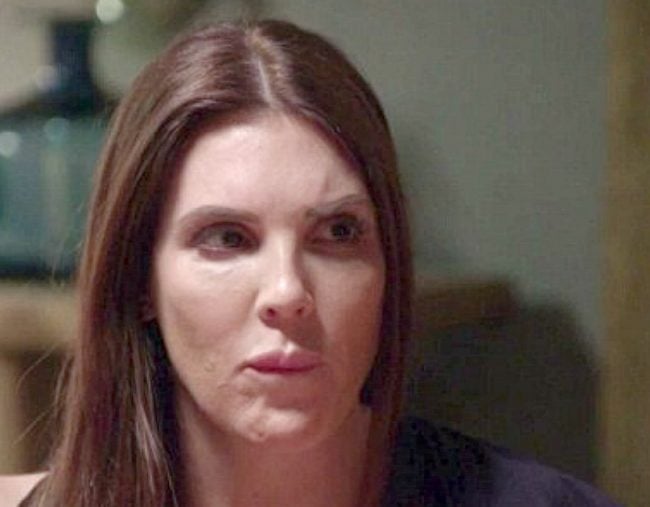 The Dean/Davina/Tracey/Ryan love quadrangle on Married At First Sight is the gift that keeps on giving.
During what can only be described as a disastrous dinner party on last night's episode, the couple once again came face-to-face with Davina and Ryan, 29, as well as all of the other couples, who, to be fair, all looked like they'd lost the will to live, as they were forced to watch the four of them sling swear words and insults at each other across the dinner table.
WATCH: Dean and Ryan butted heads at Wednesday night's dinner party on Married At First Sight. Post continues after video.
Tracey tried to speak to Davina after the dinner party, but it didn't go well.
"That was an epic fail of a conversation, wasn't it? I'm not a confrontational person and I didn't want to do it front of the group, because it's between me and Davina, so I did pull her aside for the chat and it just fell on deaf ears," she said in an interview with 2DayFM.
"I realised that halfway through and I thought, 'I'm just wasting my time here.' I mean, all I wanted was an apology. That's what I deserve, and I certainly didn't get it."
Clearly a glutton for punishment, the 34-year-old says she tried to reach out to Davina yet again again when the cameras weren't around, only to be met with the sound of tumbleweeds blowing through open paddocks.
"I did text her to say, 'Are you okay?' because it's not nice, the amount of bullying and backlash. So, yeah, I did message her and say, 'I hope you're okay.' No response. So I don't think I'll be messaging her again," she confessed.