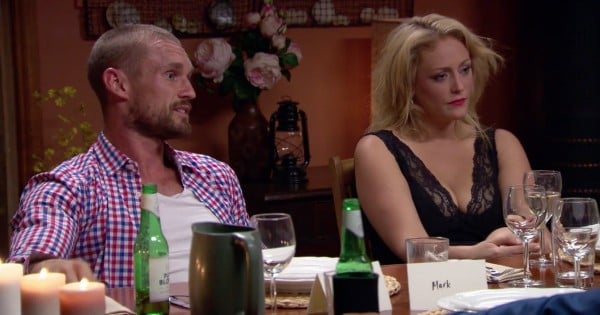 Last night's episode of Married at First Sight saw a very tense dinner party and the break up of troubled "married" couple Clare Verrall and Jono Pitman. But Verrall says the episode was misleading.
"It looks like I'm crying over him all the time, and I'm not," the 32-year-old told Mamamia.
Verrall's behaviour at the dinner party drew a significant amount of criticism from fans of the show, with many saying she was sniping at Pittman.
But sources close to the show have told Mamamia there was a good reason for Verrall's attitude.
"Some of the things Jono said to her before the dinner were awful," the source said. "They [Channel 9] wouldn't have been able to air it, it was that bad."
The episode ended with Verrall and Pittman calling their "marriage" quits, with Verall crying in bed and Pittman sitting in a spa, wistfully staring into the distance while removing his commitment ring.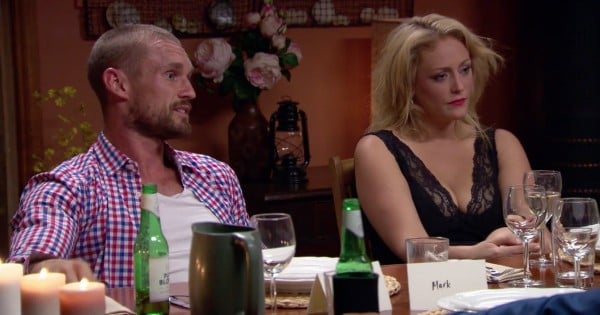 This is what hell looks like. Source: Channel 9.
Taking to the show's Facebook page, one viewer wrote, "Clare showed her true colours at the dinner party. Jono showed her respect all she did was tear strips off him trying to prove her point. Just shows how immature Clare really is, plus she self sabotaged the whole relationship then blamed Jono. He's way to good for her."
"Run Jono, she's controlling jealous patronizing and domineering!!!!" wrote another.