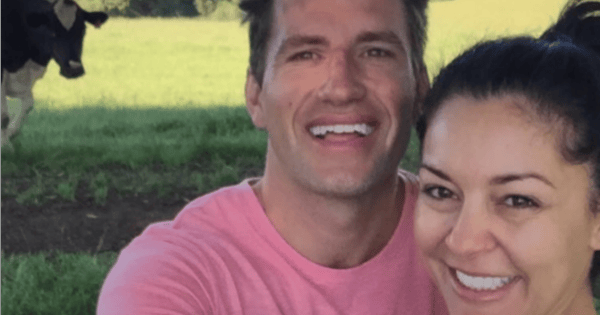 Married at First Sight's Christie and Mark have called time on their 7-month relationship.
The duo, who were only one of two couples to stay together after the show wrapped up, were battling a long distance relationship as Christie was based in Sydney and Mark in rural Victoria.
Christie told Woman's Day that the couple were falling in love but it grew difficult to keep the relationship together across states.
"I was 100 per cent falling in love with him," Christie told the magazine.
"We were starting to fall in love but our heads got in front of our hearts."
New Idea are claiming the relationship soured after 37-year old farmer was sending questionable text messages to a younger girl shortly after Married At First Sight concluded in April.
However, speaking to Mamamia, Mark addressed the claims made by the unnamed woman and said he only began chatting to the woman a month after she added him on Instagram in April and after Christie and he had separated.