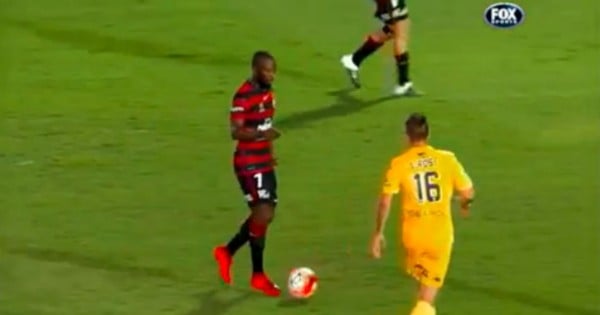 Like all classic love stories, we've reached the inevitable point where the couples must decide whether they will continue to be married-but-not-really to their pseudo-spouse in front of a panel of 'experts' and the rest of Australia.
BRB grabbing tissues. We're in for an emotional night.
We begin with Xavier and Simone, who have been experiencing some tension in their relationship because after a whole four weeks, their romance has dwindled. But this is the finale, and it's time for Xavier to pull out the big guns. So he finally gives his partner the grand romantic gesture she's been waiting for… a ticket to A WANDERERS GAME. Jesus.
We're not soccer fans, but somehow the Wanderers don't scream 'romance' to us.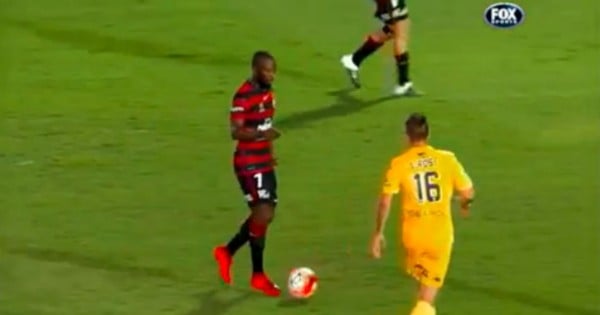 I'm sorry. Am I watching my very favourite show Married at First Sight, or a soccer game? Image via Channel 9. 
Look Xavier, we don't mean to be rude but you failed at romancing. Big time. If you're pulling out soccer games four weeks in, what the hell are you going to be doing at 80? Inviting her to watch M*A*S*H with you? Offering to let her carry your clubs on the golf course? You failed Xavier, and even though apparently this game doesn't have 'winners' and 'losers'...
You lost. Ciao.
Now over to Farmer Mark, whose been pulling out romantic gestures ever since Christie pretended to be seasick during their wedding (because she was unsure about his face).