It describes itself as the social experiment that throws two strangers together based on their compatibility.
But what happens when two participants of the Married at First Sight experiment have already met, as was the case with gay couple Andy and Craig.
Speaking to news.com.au after making their reality television debut on Tuesday night's episode of the Channel 9 show, the couple confirmed they had crossed paths just weeks before the show began filming.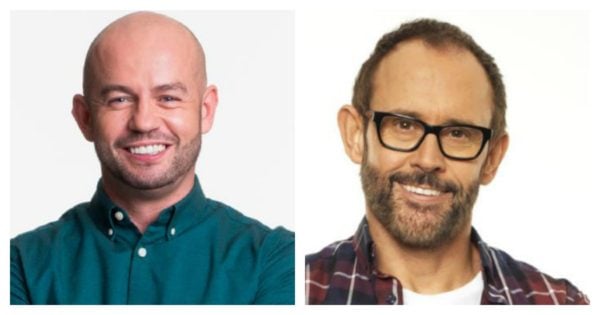 Married at First Sight, Andy and Craig. Source: MaFS / Channel 9. 
And like all great couples, their versions of events are dramatically different.
According to Andy, "two weeks or so before the wedding date Craig said he spotted me on Oxford Street (in Sydney) and tried to engage in conversation.He tried to hook up with me — he said he was flirting with me.
"I think it was on a Friday night or Saturday night after work."
But Craig is not so sure about his husband's claims, saying, "No way! On the Saturday before we left to go to Queenstown (where the couple's wedding took place) I was leaving work to take the rubbish out and I saw him and I thought he was pretty cute."
Either way, it seems like maybe the show's matchmakers know what they're doing after all.
Whether or not the pairing will make it to a state of happily ever after is yet to be revealed, with their ceremony set to air on Wednesday night.
This week on the Binge, Mamamia's TV podcast, we ask 'Is having a gay couple on MAFS a Good Thing?'