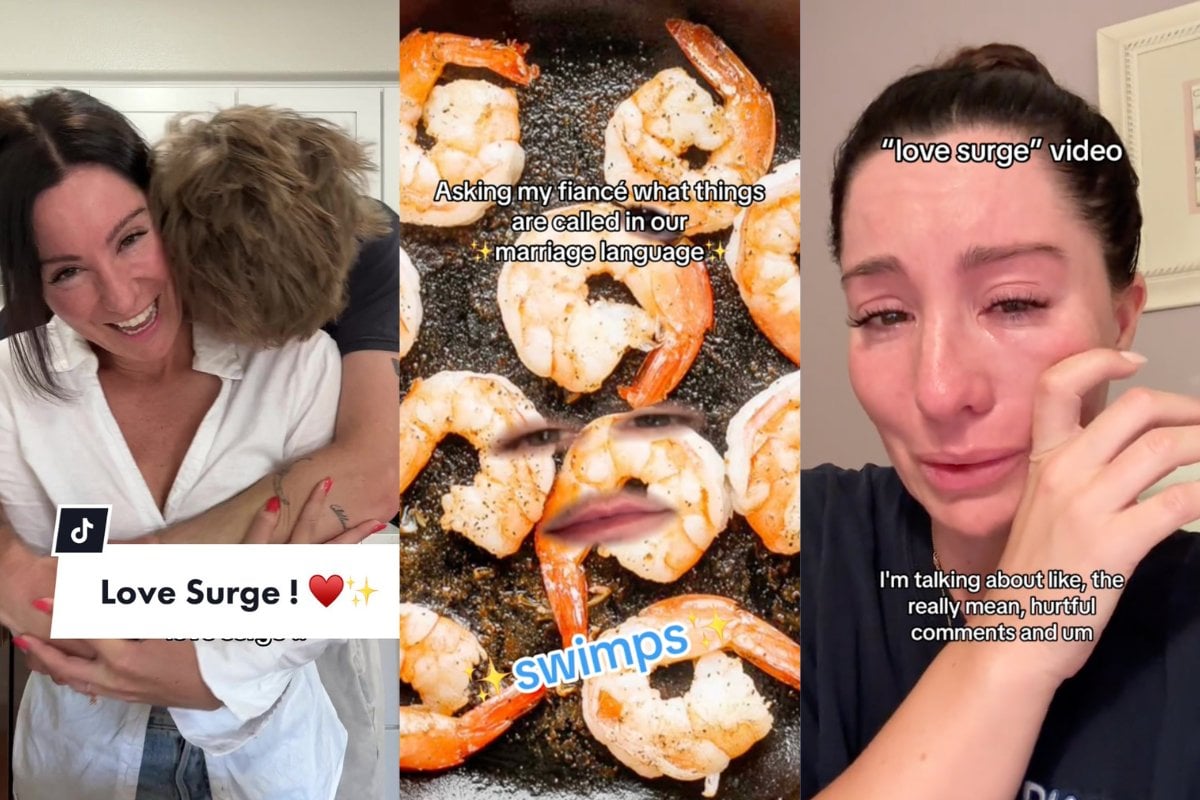 Shnookums. Baby. Hot stuff. Honey bun. Diddums. Lover. Boo boo. Boogerbutt. Sweetums.
Couples have forever been using lovey dovey names to refer to their partners, and whether you call your other half 'boo' or not, we've all been known to be a bit soppy behind closed doors.
But now there's a new trend emerging on TikTok and it's inviting people to peek behind the curtain and see what couples are like when they're in their natural habitats. And it's certainly dividing the masses.
Watch: MM Confessions: When I'm home alone... Post continues after video.
The #marriagelanguage hashtag is doing the rounds on the social media platform with users jumping on the trend and opening up about the unique spin they put on words that only their partner would understand.
Take, for example, Emilie Shearer, who innocently enough got in on the action and filmed her partner explaining their special vocab which swapped out 'swimps' for 'shrimps' and 'chimken' instead of 'chicken'.
And the comments section is a real mixed bag. People either feel reassured by their own particular marriage language or are calling out the couple for their unsettling baby talk.
"I'm so glad we aren't the only couple who switches letters or nicknames things to make them more entertaining. It's funny to hear someone else's," wrote one user.