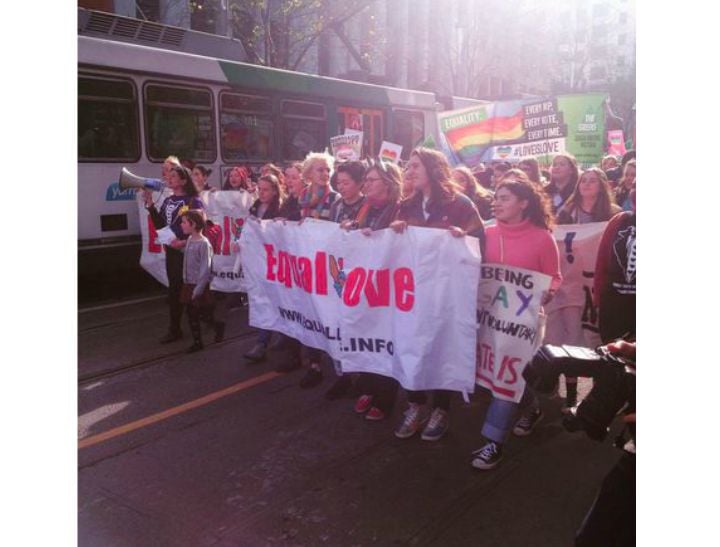 We don't need a referendum to show how many Australians support marriage equality.
Today thousands of same-sex marriage supporters made their voices heard in Melbourne, rallying for marriage equality in the city's centre after the Government announced it would not allow its members a conscience vote on the issue.
Equal Love, who organised today's event, used the platform to encourage Liberal National Party members who support marriage equality to cross the floor on the issue and to highlight the fact that the majority of Australians support amending the Marriage Act to recognise same-sex couples.
"We know what the people think about this and we don't need a plebiscite or a conscience vote. Poll after poll shows the majority of people support equality at 72%  in favour," Equal Love convener Ali Hogg said.
Click through to see supporters at today's rally. Post continues below.