Ella Tromp, one-fifth of the family at the centre of one of Australia's most bizarre missing person's cases, has been charged with stealing a car.
Police today confirmed that a 22-year-old Silvan woman was charged with theft of motor vehicle and possess proceeds of crime on 30 August 2016, and bailed to appear at Ringwood Magistrates' Court on April 19, 2017.
It's the latest twist in a strange saga that has captivated and confused both the police and public, after a seemingly typical family holiday led to Ella's mother and sister being treated in mental health facilities and her father going on the run.
The ordeal began last Tuesday when the Tromps (Mark, Jacoba and their children Mitchell, Ella and Riana) set out on a road trip with no phones, no bank cards and no set destination, leaving their Silvan home unlocked and with documents strewn throughout.
As they drove north into NSW, Mark and his wife Jacoba reportedly became increasingly paranoid, fearful that someone was after them – feelings that had reportedly been brewing for a few days prior.
Disturbed by their parent's increasingly erratic behaviour, Ella and her sister Riana abandoned the holiday at Jenolan Caves west of the NSW Blue Mountains. It was there that they allegedly stole a car to make their way home.
At some point along that journey, the pair became separated. Riana was later discovered hiding in the back of a stranger's ute in Goulburn in a catatonic state.
On Thursday, their mother, Jacoba Tromp, was found wandering in a dazed and confused state in the NSW town of Yass, just north of Canberra. How she arrived there remains unclear.
Their father, however, was nowhere to be found. With their mother too fragile to shed much light, Ella and her brother Mitchell made a public appeal for information relating to Mark's whereabouts.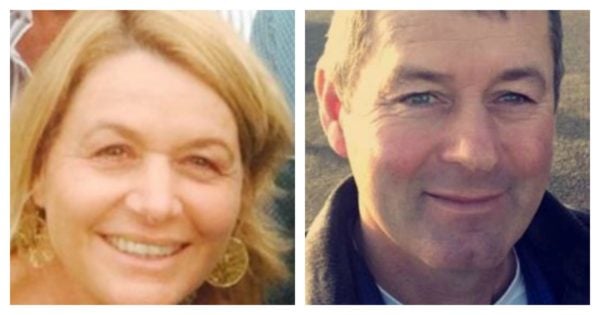 The 51-year-old was ultimately found yesterday near Wangaratta airport, five days after disappearing. But still little is understood about what lead to the whole saga.
"It is very confusing, I still feel confused," Ella told media yesterday. "I think our state of minds wasn't in the best place and... there's no one reason for it. It's bizarre."
According to police the family had no debts and no one was chasing them.
Riana Tromp was also charged with theft of motor vehicle, but the charge has since been dismissed under Section 33 of the Mental Health Act of New South Wales.