Former politician and chat-show host Mark Latham has been sacked from Sky News following public outcry over a series of controversial remarks.
Yesterday the Outsiders host and the former leader of the Australian Labor Party defended his comments describing a Sydney Boys High School student as 'gay' because the Year 12 boy was involved in an International Women's Day video on feminism.
On March 12 he made the comments live on television saying:  "The boys at the school look like d**kheads doing their video, total d**kheads. I thought the first guy was gay."
The Sydney Boys High video that went viral on International Women's Day. Post continues below.

Today he doubled down: "The young man 'pretended to be a woman' [and] I thought he was gay. Well, yes, who wouldn't think that?" Latham told The Daily Telegraph.
At the weekend, he labelled ABC broadcaster and radio presenter Wendy Harmer a "commercial failure" and implied she only got a job at the "sheltered" ABC because she has a disability.
There's more…
Last week, fellow Sky News presenter Kristina Ken­eally made a formal complaint after Latham attacked her on Tuesday night's Jones & Co show. He called her a "Yankee sheila" and a "protege" of former Labor politician, who was convicted of corruption, Eddie Obeid.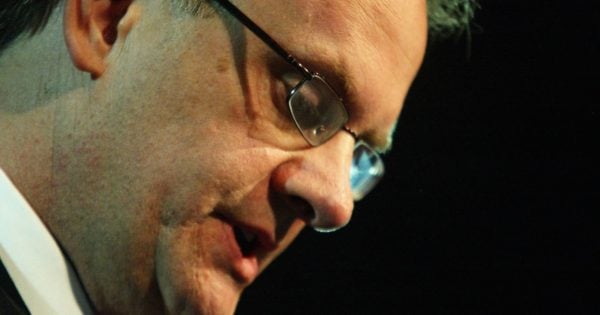 Now, "Sky News has ended the contract of Mark Latham," as confirmed by the network's political editor David Speers live on air and on Twitter this afternoon.
#BREAKING Sky News has ended the contract of contributor Mark Latham following a number of controversies surrounding his comments. #agenda pic.twitter.com/bD6LhK9Z5U

— Sky News Australia (@SkyNewsAust) March 29, 2017