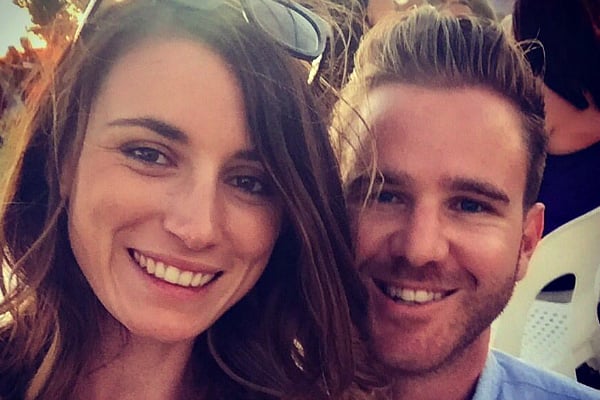 — With AAP.
About 11 weeks ago, popular travel blog The Way Overland fell silent. No new posts. No updates to YouTube. No photos or comments on social media. The Perth couple behind the blog, Jolie King and Mark Firkin, were part way through an overland journey from Australia to the UK at the time.
Their most recent video told of their travels in Kyrgyzstan and Pakistan, and promised an update in the coming days. That was on June 26.
"Guys, where are you?" one Instagram follower commented on their last post. "Are you OK?"
"Anyone else worried about what happened when they went to China?" another commented. "It's been over a month and [Jolie] said they would update us as soon as they got in."
"I'm worried too, have been for a couple weeks!" a follower replied. "I thought they were in Iran?"
This week, updates came. But through the media.
A statement issued by the Australian Department of Foreign Affairs and Trade confirmed that Jolie and Mark have been detained by authorities in Iran.
The pair are being held in the notorious Evin prison in the capital, Tehran, reportedly after being arrested 10 weeks ago for flying a drone without a licence.
"A threat in every corner."
Jolie and Mark have used drone footage and photography throughout their trip in order to capture the spectacular landscapes through which they've travelled.
However, according to Shahram Akbarzadeh, professor of Middle East politics at Deakin University, the practice is considered highly suspicious in Iran and they would likely be suspected of acting against the regime.
 

View this post on Instagram

 
"Iran authorities see a threat in every corner," Professor Akbarzadeh said.
"What might seem like a very benign and very ordinary thing to do — using a drone for photography because you can get really nice shots — can turn into something very sinister in Iran."
Prof Akbarzadeh said Iranian authorities would examine the footage, and may hopefully conclude that it's harmless. But he said there is a risk of the couple being detained indefinitely, given Australia is viewed by some as an enemy due to our Government's participation in a US-led international coalition to stop Iran exporting oil.