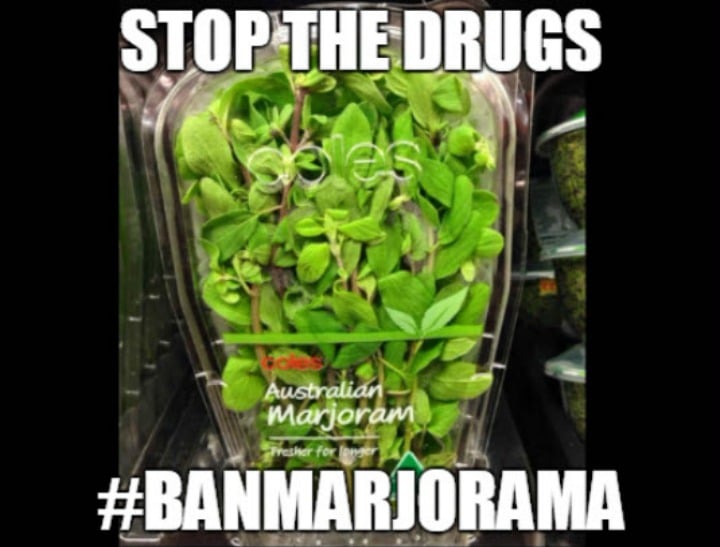 Coles' prices may be down down but one man has accused the company of helping consumers get up up on a drug-induced high.
A Melbourne artist is on a drug-free crusade, claiming the supermarket is running a drug racket in the herb aisle.
Andrew Onorato posted a picture to the Coles facebook page yesterday, damning the sale of the herb marjoram.  He said it was "disgusting" that the supermarket was "supporting the legalisation and sale of marjorama".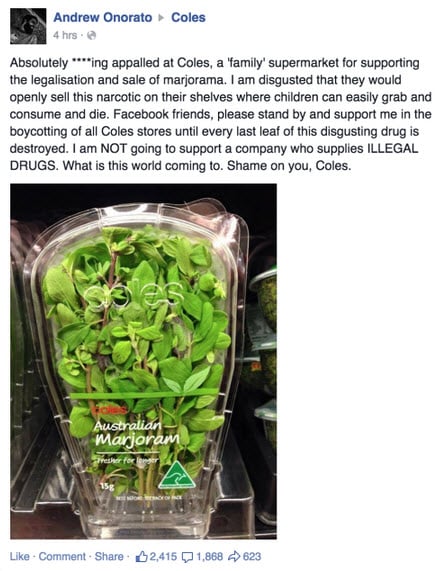 The empassioned plea quickly went viral, with many praising the man for bring it to the attention of consumers: