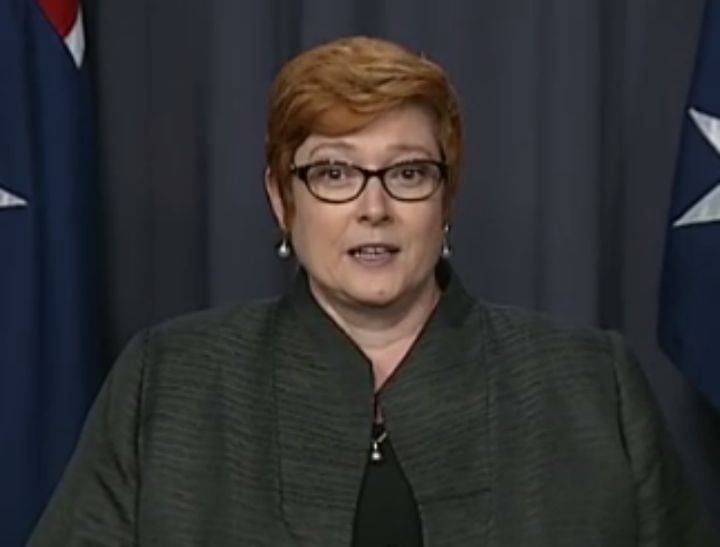 In her first press conference, the first female Defence Minister asked to be judged on her performance, not her gender.
'Marise Payne is Australia's first female Defence Minister, but is she up to the job?'
That is one headline that ran in relation to Payne's promotion this week.
Predictably, discussion about the number of women in Cabinet having more than doubled in the past week and has included posturing about whether those women promoted got there "on merit" or because of their "gender"… As if the two are mutually exclusive.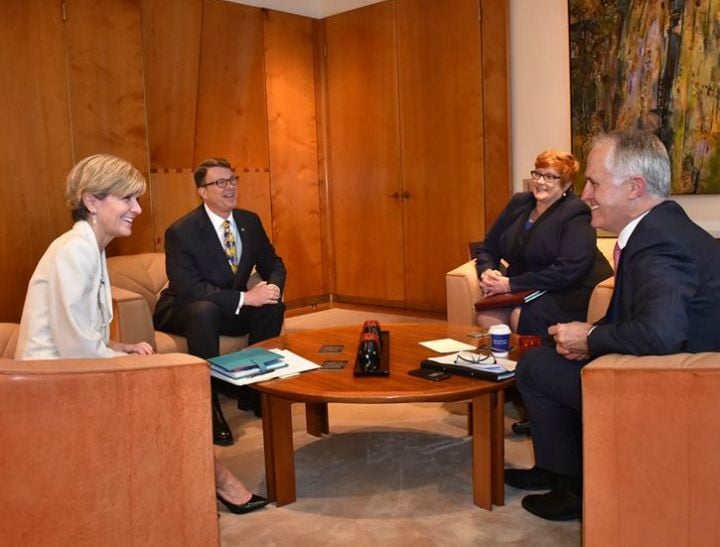 The real reason Marise Payne is defence minister is simple. She is eminently qualified for the position having spent more than a decade on parliamentary committees on defence and foreign affairs. She is a long-time politician, having served in the Senate since 1997, is considered to be extremely effective and is understood to be widely respected within defence.
The Australia Defence Association executive director Neil James described her appointment as "inspired".
Yesterday, at her first press conference as minister, Senator Payne asked to be judged on her performance, not her gender.
Watch Payne's press conference here. Post continues below.
"All I ask is that I am judged on my performance, not on my gender. But if, as … Australia's first female defence minister, I can encourage or that appointment encourages one extra young woman in this nation to consider a career in Defence, to consider a career in politics, or encourages one woman currently serving in the ADF or part of the Defence public service in what they are doing, then I think that is an absolutely fabulous thing," she said.
It's sad that in 2015 a minister would need to ask to be judged on her performance, not her gender. But, until female Cabinet ministers are run of the mill – rather than a rare and endangered species – the issue of their gender is likely to attract attention.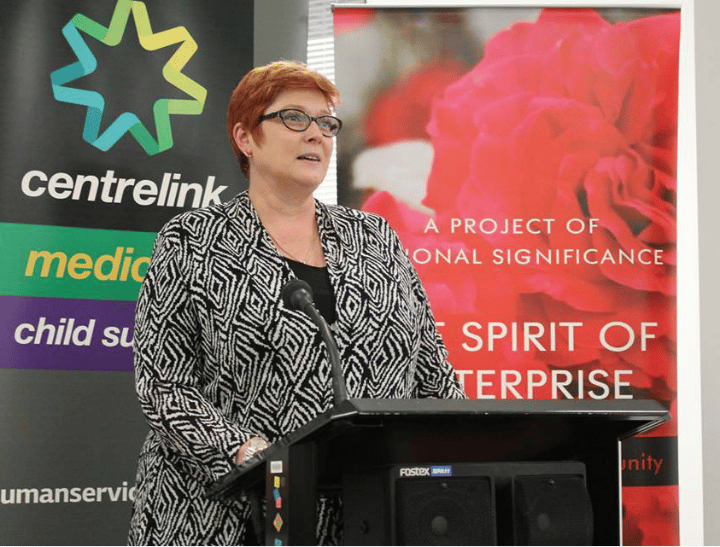 It's a double-edged sword. Because women in politics are rare, promotions like Payne's are richly symbolic and a source of good news. A reminder that progress is possible. The downside for those promoted, is that they can, and do, face increased scrutiny.
The thing to keep in mind is this. Whether Marise Payne succeeds or not in Defence – and the challenge ahead is substantial – won't turn on the fact she's a woman. It will turn on her performance. As history reveals, there are plenty of examples of poor performing male ministers just as there have been underperforming female ministers. The same goes for those who succeed. In ever case what counts is the individual's ability to lead effectively, not their gender.
If Payne's past performance is anything to go by, she has a solid shot at succeeding but it's not because she's a woman.
It's because she is extremely capable.