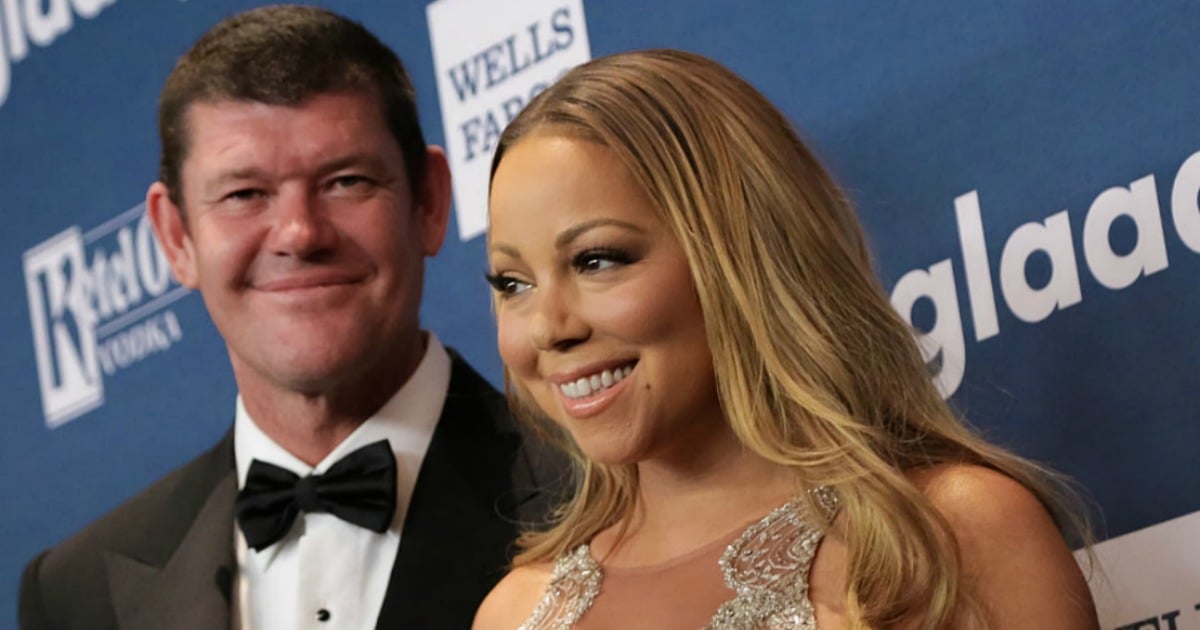 It looks like pop princess Mariah Carey, worth a cool $510 mill, and her billionaire beau James Packer, worth $4.7 billion, will be veeeeerrrryyyy careful with their fat stacks of cash once they tie the knot.
The couple is set to marry this year in an extremely "private" ceremony, but there's one thing Mariah isn't keeping mum about – how the couple will divvy up their finances.
"We want prenup! We want prenup!" the Hero hitmaker said in an interview with Andy Cohen on Watch What Happens Live yesterday. When he mentioned the couple's mega wealth, the world's ultimate diva flipped her shiny hair and coolly replied, "look, everyone's valuable".
Very true – but Mariah, sometimes I can only afford to fill my car with $20 worth of petrol, so…
Bless her, she actually tries to tell the world she's "like anybody else". (Post continues after video…)
As for those rumours swirling around that the squillionaires will be having a "circus-themed wedding", Mariah says she's deeply offended.
"No, that really made me mad," she told the live audience. "These people really want to tell me I want endangered animals at my wedding? I mean, I have several dogs."
While the festivities may be private, we do know that Mariah told Access Hollywood she's "most excited about the grandeur, darling."
Don't go changin', Mariah.