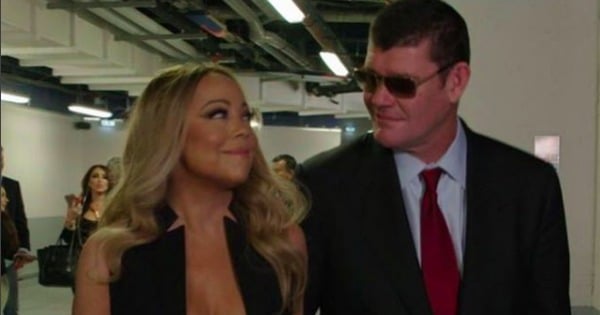 Mariah Carey has responded to rumours that she has broken up with James Packer in the most Mariah Carey way possible.
In an Instagram post on Sunday evening, Mariah dismissed reports in Woman's Day that the couple had called it quits — taking a swipe at the Australian tabloid in the process.
"#Realfriends who don't read Woman's Day #Wedontknowyou," she captioned the snap.
"We don't know you" is a reference to Mariah's infamous "I don't know her" comment, which she made after being asked about fellow songstress Jennifer Lopez.
It seems Mariah isn't letting rumours about her love life stop her from having a good time – and, more importantly, she's still #throwingshade like the good old days.
Never change, Mariah. Never change.
Watch Mariah speaking about her boyfriend James Packer.