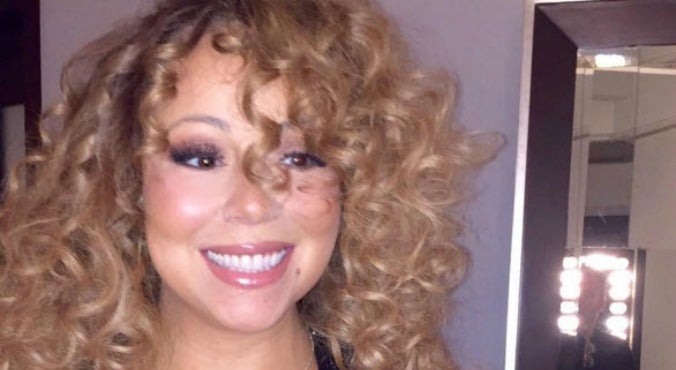 Image: Instagram (@mariahcarey).
Everyone may have their own unique shower ritual, but there are some things you just assume are a given; like taking your clothes off before you jump in. Not if you're Mariah Carey.
The singer recently confessed that she doesn't "nude shower". While it might sound like diva behaviour, it's actually for a good reason – she gets no privacy from her twins Monroe and Moroccan.
"I love them so much, but when I'm home, they just want to be with me. I'll often take a bath in a bathing suit knowing that I'm going to have to let them in," she recently told People.
"It's that one thing that used to be my private time, and now it's not, but that's OK. When I was pregnant, all I did was sit in the tub, I was so uncomfortable. Having twins is not easy."
It's a situation all parents will be able to identify with, where there is no such thing as a sacred space to escape to for alone time.
While we reckon it's perfectly natural for your children to see you naked, each to their own. One question though: how you can possibly get a full body clean when you're never completely exposed?
It's not the first beauty confession to come from the 45 year old in recent months that has us surprised. (Post continues after gallery.)
Mariah Carey on Instagram