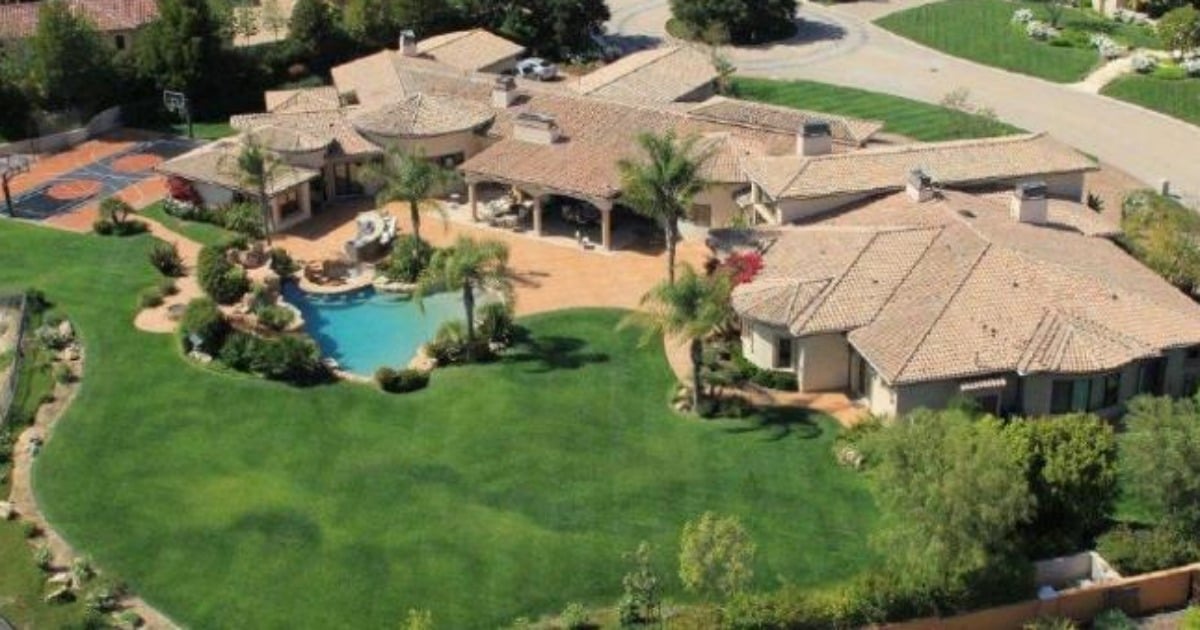 Mariah Carey and James Packer have moved into a small cottage in a remote village in Iceland, where they plan to live in privacy, with a few pet goats and a llama.
…just kidding.
The newly-engaged couple will now call the Kardashians and Justin Bieber neighbours, after moving into an $11 million Mediterranean mansion in Calabasas, California.
Maracker are reportedly renting the one-storey, 1203 square metre property for a cool $350,446 a month. What a bargain – amirite?!
The house sits within the exclusive gated Oaks community, and is two doors down from Kourtney Kardashian's home. Without officially knowing Kourtney's reaction to her new neighbours, we assume it goes something like this: