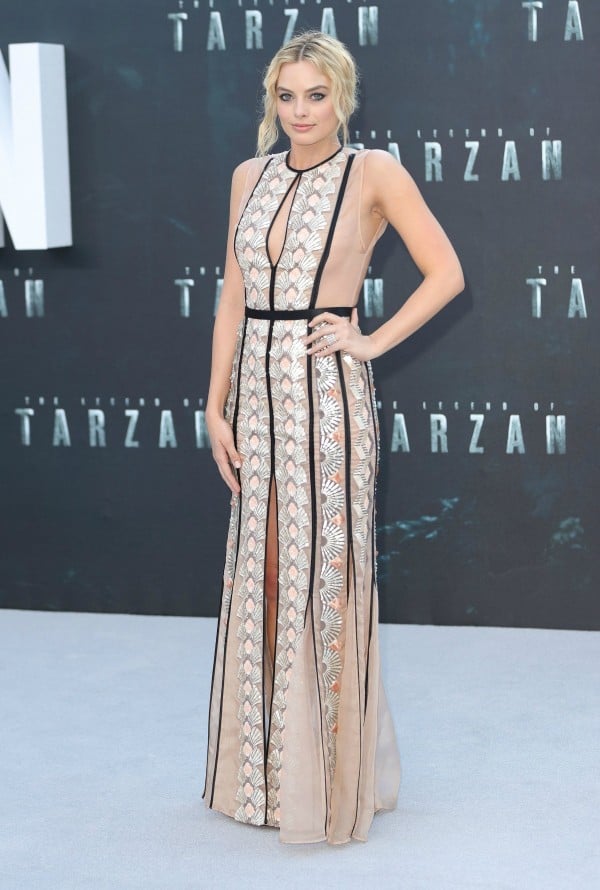 Given the skin-baring, crotch-skimming, is-she-isn't-she-wearing-underwear gowns worn by throngs of celebrities recently, we thought we'd seen it all when it came to the 'naked dress' trend.
Then, along comes Margot Robbie.
The Suicide Squad actress wore a custom-made sheer and black panelled Miu Miu dress to the premiere of her latest film The Legend of Tarzan.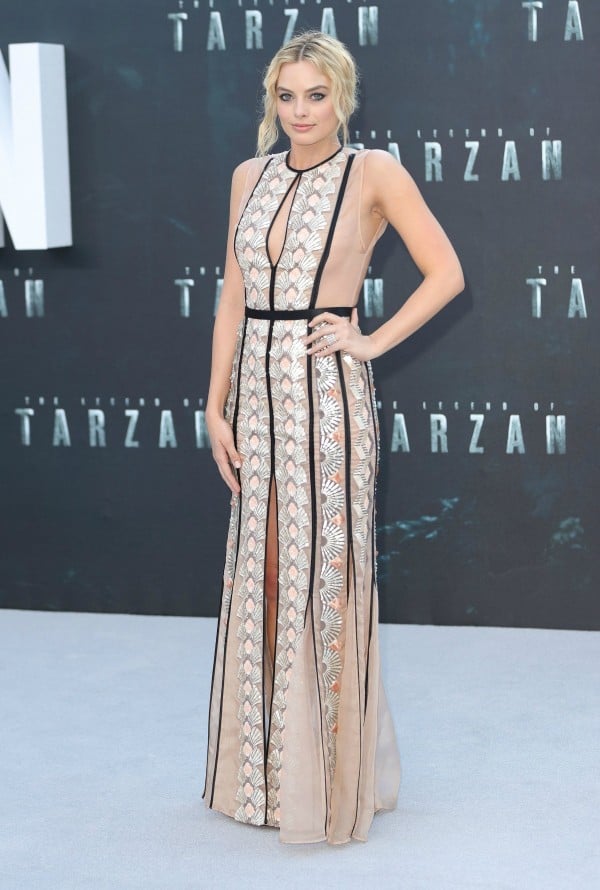 Image: Getty.
It surprised us - and not in an 'I hope the wind doesn't blow right now' way. The sheer paneling is delicate, the daring split is tasteful, the low neckline utterly graceful.
Now, I'm not saying everyone else who's worn a naked dress before hasn't been classy, but it's certainly been done to maximise shock value. It's in your face.
Robbie's frock gives the illusion of a lot of flesh is on display, but it's actually some clever nude lining. Well played, Robbie. (Post continues after gallery.)
The most talked about Naked dresses