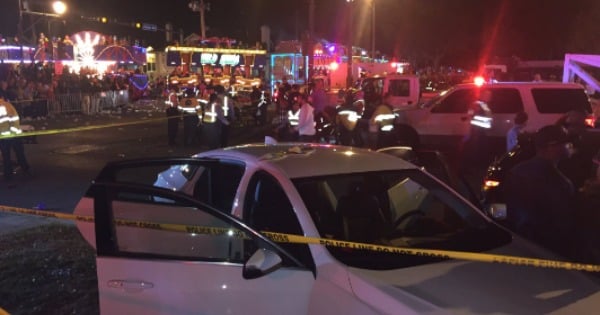 Police have said 21 partygoers at the New Orleans Krewe of Endymion festivities, part of the Mardi Gras, have been injured after a vehicle ploughed into a crowd.
It's believed the crash occurred around 6:45pm local time, with city Mayor Mitch Landrieu speculating the driver – a man – was drunk.
He has been taken into custody.
One 20-year-old witness, Kourtney McKinnis, told the New Orleans Advocate that the driver of the silver truck seemed almost unaware of the destruction he had caused.
"He was just kind of out of it," she said.
Another witness, Carrie Kinsella, said the truck subsequently hit a white car, sending it into a nearby power pole.
The Krewe of Endymion is the largest of dozens of parades held during the New Orleans Mardi Gras.
More to come.